Windows 10 Sets
HEXUS first reported upon the Windows 10 Sets UI feature back in November 2017 and then again on refinements to this feature, as delivered to Insiders, in April 2018. Now, according to ZDNet's Mary Jo Foley, the feature is "gone and not expected to return". In brief, the tabbed UI feature wasn't well received by Insiders, or was simply not understood, so it won't be implemented OS-wide.
Sets was originally trailed by Microsoft to be introduced alongside the Windows 10 Timeline feature. Timeline made it to the April 2018 Update release, but Sets is nowhere to be seen. The reason is that it never found appeal amongst Windows Insider testers. Furthermore, it sounds like required quite some effort by developers for it to be implemented.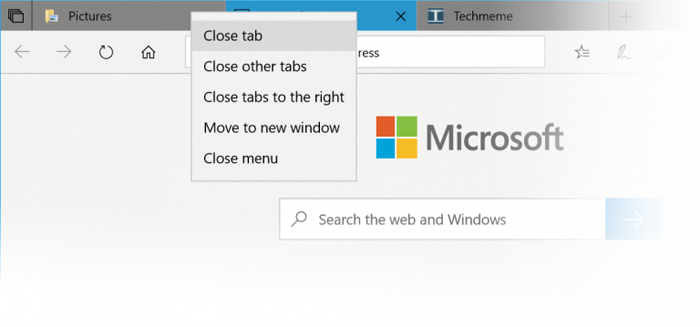 To recap, Sets would allow Windows 10 users to enjoy a tabbed app experience on the desktop. Thus your apps, websites, and other opened windows could be all tabbed together for tidiness/convenience. Initially Sets was planned to work with only with UWP apps but for the greatest utility value Microsoft added plans to optimise full Win32 apps like Office to work with the UI feature.
During the Easter weekend Rich Turner, a Microsoft Senior Program Manager, tweeted that the Shell-provided tab experience is no more. Turner later clarified, after a request for Sets to still be implemented in File Explorer, that sets/tabs support in Windows Console is "high on our to-do list," but other parts of Windows are outside of his team's area.
According to Ms Foley, a particularly significant nail in the coffin for Sets was the development of the Chromium-based Edge, which would require a lot of work to integrate with the feature. It is suggested that if you like the idea of Sets, a third party app called Groupy might appeal.
Windows 7 end of support
Most users should be well aware that after 14th January 2020, Microsoft will no longer provide security updates or support for PCs running Windows 7. At the weekend WindowsLatest reported that users had started to see end of support reminder notifications in Windows 7, to make this date, and the options available, abundantly clear.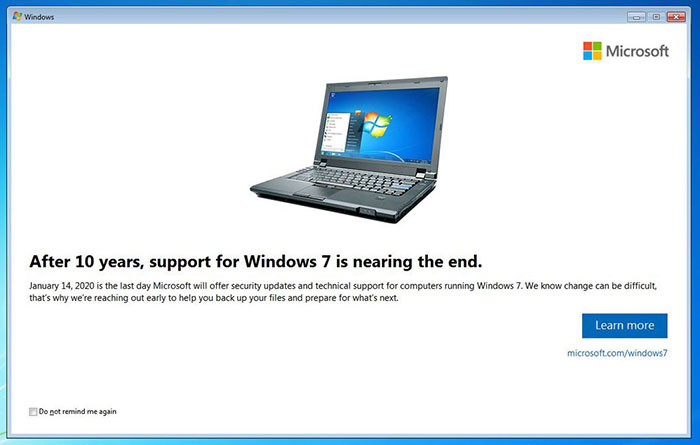 In the example notification above, you can see Microsoft's large reminder window. A small checkbox to the bottom left of the window allows you to dismiss the alert, never to be reminded again (probably). Elsewhere the popup alert directs you to find out more about Windows 10 upgrade possibilities.
Microsoft Paint isn't going to be removed from Windows 10
Microsoft Paint has won a reprieve. The iconic pixel painting application was going to be removed from Windows 10, but in the latest May 2019 Update (1903), warnings of its demise have been removed, and the program remains.
On Twitter, Microsoft's Senior Program Manager on the Windows Insider Program Team, Brandon LeBlanc, said that "Yes, MSPaint will be included in 1903. It'll remain included in Windows 10 for now."