Over among the usual PC1066 and PC1333 DIMM suspects on G.Skill's stand, the company is demonstrating its Great Skill in memory by exhibiting what might be the only DDR3 SODIMM at the show.

The F3-6400CL6S-1GBSA, shown below, has timings of 6-6-6-15 @ 800MHz and is available in capacities of 512MB and 1GB and in 1GB and 2GB kits.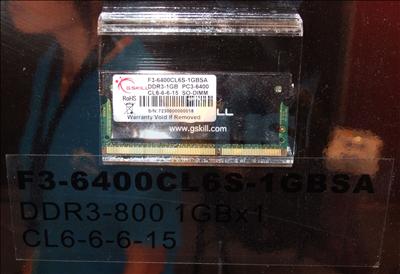 Also on the stand is a desktop module equivalent, the F3-6400CL6D-2GBPK, using the same timings and available in the same capacities.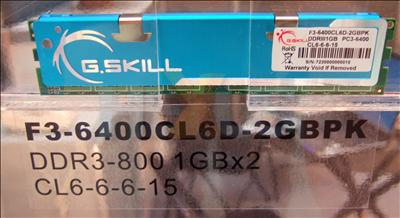 Moving up a notch, are the company's F3-8500CL7D-2GBHK modules running 7-7-7-18 timings @ 1066MHz and, again, available in 512MB and 1GB capacities and as 1GB and 2GB kits.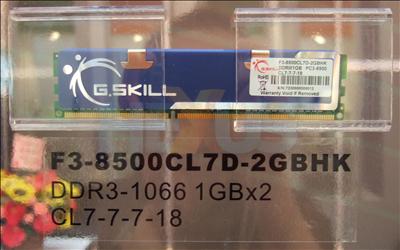 At the top-end are the confusingly-named F3-10660CL9D-2GBHK and F3-10660CL10D-2GBPK, running 9-9-9-24 / 10-10-10-27 @ 1333MHz. Capacities and kits? Well, we think you've guessed those already