Avexir has expanded upon its already wide range of flashy memory modules with two new ranges, on display at Computex this year. No surprise there, as that is what Avexir does. However the firm showed that it has ambitions to spread its signature lighting frills to flash-based storage products; with both M.2. drives and 2.5-inch SSDs receiving the Avexir treatment.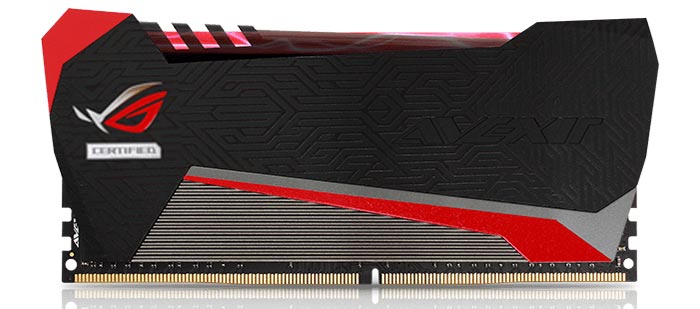 On show at Computex this year the memory module beautifying firm has partnered with ASUS ROG to make two 'certified' ranges of memory modules. The Raiden Red Tesla range blends the "style and spirit of ROG," including the colour scheme and logos of the ASUS gaming brand. This design, with its innovative heat spreader design, is crowned with Avexir's patented plasma tube technology. DDR4 Raiden Red Tesla modules will be launched in Q3 this year, in the wake of the Intel Skylake platform.

Avexir also announced the Impact range of ASUS ROG certified memory modules. These LED lit modules are designed to be a perfect match for the ASUS ROG M6I Mini-ITX motherboard. Again DDR4 versions of these modules will launch in Q3 this year.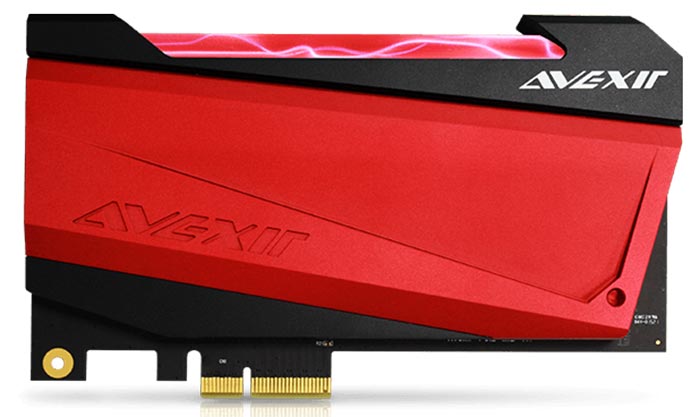 In its first move into the flash storage market Avexir is presenting both PCIe M.2 and 2.5-inch SSD products. The Raiden Red Tesla PCIe M.2 SSD features Avexir's Tesla tube tech on a high speed PCIe M.2 adapter along with high speed selected M.2 SSD. According to Avexir the lighting effects complement the red aluminium cover.
Avexir's 2.5-inch SSDs are dubbed the Core Series. The Core Essential series are available in three LED colours, but for the ultimate in lighting flexibility Avexir is also launching the Core Extreme series with programmable RGB lighting.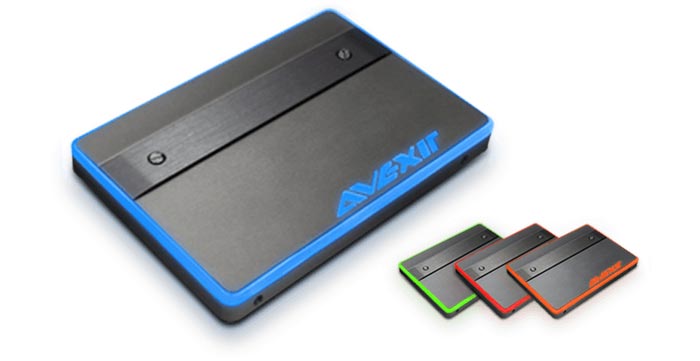 Unfortunately while we know about these new ranges and their colour options Avexir hasn't published any tech specs for these products at the time of writing. While these products are interesting to see, without detailed specs the application of the Tesla tubes and LEDs could possibly be akin to putting lipstick on a pig. But that's not likely to be the case, it's more likely that these will be decent performance products with a price premium for the integrated lighting frills.