Samsung's dream of a 32GB DDR3 memory module appears to have been realised today with the introduction of this: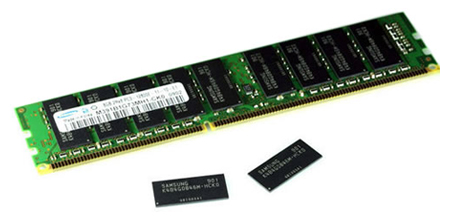 That's a single 32GB stick of DDR3 comprising of 72 of Samsung's 50nm 4Gb memory chips. A mammoth number of chips, and Samsung's squeezing them in by implementing nine quad-die packages on each side of the module.
Samsung reckons the chip lowers power consumption to 1.35V, and with a sure-to-be-explosive price tag, the first 32GB modules will be heading toward to the server market.
Impressive tech, but we're surely a long long way from seeing affordable 32GB modules for the home user. Still, a 96GB tri-channel setup does sound just a little bit tasty.