Rockstar, Hideaway, Conceal, Conserve and more...
We've visited a lot of booths during our mammoth CeBIT 2008 coverage but not many have managed to entertain us quite as well as the Belkin.
One of the key reasons wasn't Belkin's products. Rather, it was Belkin's enthusiasm. The company's representatives were bubbling with excitement and itching to show us product after product. We'd almost become accustomed to the tired and often mundane tours being offered at other booths; visiting Belkin was a breath of fresh air.
So, let's just explore a few of the items Belkin had on show. First up, Conceal, a product aimed at tidying up that messy batch of adaptors and wires beneath your desk.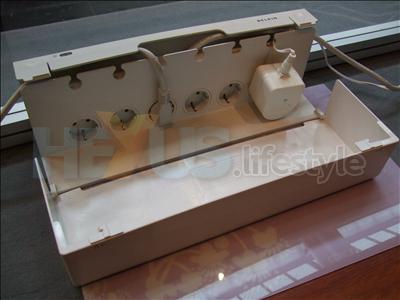 All you've got to do is plug up to six devices into the built-in surge protector and what once was a mess, is now concealed: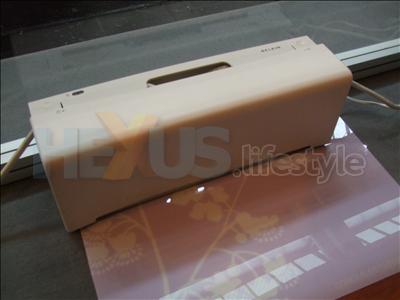 Simple enough, eh? Belkin's Conceal Surge Protector is on the market now and retails at approximately £35.
On the power front, Belkin also has the forthcoming Conserve, a device that it hopes will help conveniently reduce energy consumption. Pictured below, Belkin's Conserve Surge Protector offers eight surge-protected outlets, comprising of six "switchable" and two "always-on".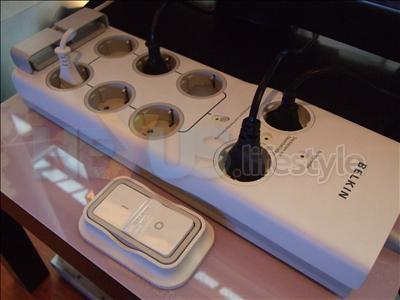 What makes the device better than your everyday surge protector is the wireless remote. It'll allow you to conveniently power off six of the outlets at the touch of a button. Perfect for turning off the majority of your power-consuming devices at night. Better still, the wireless remote looks very swish and can be wall mounted. Conserve is scheduled for UK release in the Autumn and should retail at around £35.
We did pose the question to Belkin; "what if we want to conceal and conserve at the same time?". To that, Belkin says 2009, maybe.
On page two, laptop accessories...