Between a ROG and a TUF place
Today we had the opportunity to head into London where ASUS was on hand to show us a few of its upcoming P67 motherboards and talk a little bit about what will set them apart from the pack. We'll be looking at some of the new technology that will be packed into the boards in another article - you can read it here - but for now, we'll just take a peek at the actual products.
The company will be debuting a full range of boards when Intel's Sandy Bridge CPUs launch in January 2011. At the top of the stack will be the Republic Of Games (ROG) Maximus IV Extreme, designed for the most hardcore of overclockers. With this board, the manufacturer has tried to cut away all the unnecessary components, and that means that legacy ports - including PCI and FireWire - have been removed. Even USB 2.0 ports have been taken off, leaving nothing but ten super-speedy USB 3.0 ports in their stead.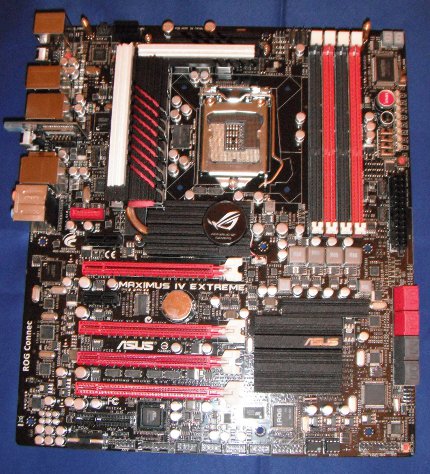 The Maximus - like all of the boards shown today - will also replace the existing BIOS with new-fangled EFI, bringing both shorter boot-times and an easy-to-use mouse-driven GUI. In addition, the board will pack four SATA 6 ports, dual gigabit Ethernet and support for three-way SLI or CrossfireX configurations, as well as a whole host of ROG-exclusive features to help push it to the limit - our favourite of which was the ability to flash the BIOS from a USB key with nothing but a PSU connected.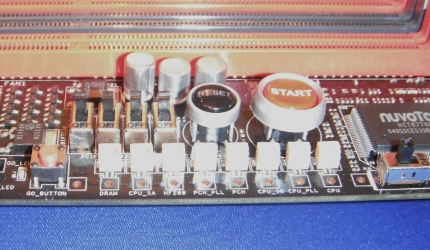 For those who value durability above all else, ASUS is also launching a new entry in the TUF series of motherboards. The P67 Sabertooth is designed to go through the wars and having been tested against military standards, it's proven that it is able to withstand even the most extreme conditions. As well as top-quality components, the board has two new features dealing with heat distribution that really set it apart.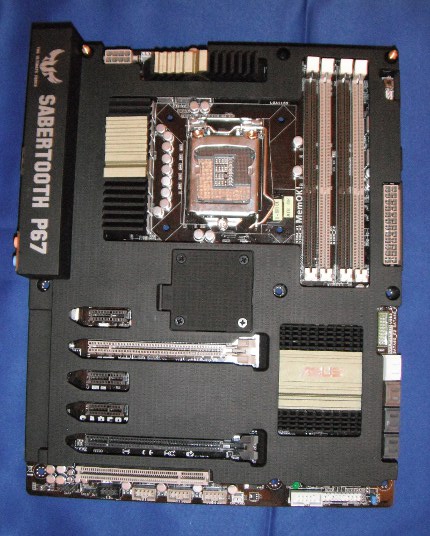 Tactical Vest - as it's being called for now - is a removable plastic shroud that covers the entire motherboard, directing air over certain components and away from others with specially-cut channels and vents. Designed for use with a fan that forces air down onto the CPU, the manufacturer claims better heat distribution and improved stability - a key factor for the TUF series. To help keep temperatures in check, this board will also feature the 'Thermal Radar', a series of nine temperature-sensors positioned at key points across the board.