That's one mean-looking mobo
If you're thinking of upgrading to Intel's newly-named Core i7 processors later this year, you'll be needing a new motherboard equipped with an LGA1366 socket.
We're expecting Core i7 boards to pop up left, right and centre over the coming months, and one of the first on show is MSI's Eclipse. The board, pictured below, is based on Intel's X58 Express chipset, and features a mean-looking, all-black PCB.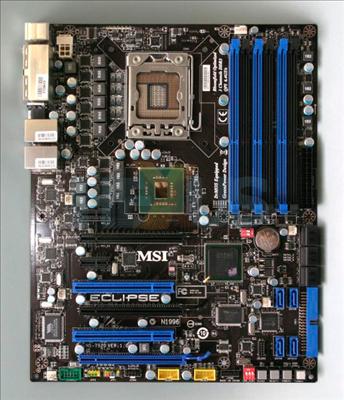 Eclipse brings MSI's latest DrMOS technology to the table, promising superior power-saving, ultimate low-temperature operation, and extreme performance gain, too.
Socket B, more commonly known as LGA1366, provides support for Intel's next-gen Core i7 processors, and the FSB has consequently been cast aside for the all-new QuickPath Interconnect (QPI). The QPI will provide Eclipse with memory-to-CPU bandwidth of up to 25.6GB/s - twice that of FSB1600, says MSI.
The board features no shortage of expansion slots, and includes three PCIe 2.0 x16 slots, two PCIe 2.0 x1 slots, and a pair of standard PCI slots.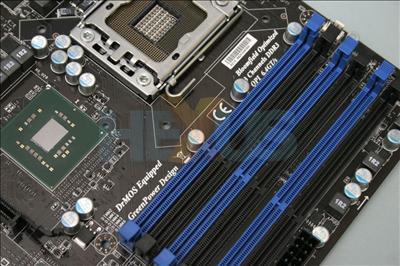 There's triple-channel DDR3 that promises to provide Core i7-based systems with memory bandwidth of up to 32GB/s, and it'll support six DDR3-1333+ modules, up to a maximum capacity of 24GB.