Kicking off a new range of Windows tablets
ASUS chairman Jonney Shih today staked a claim for the suddenly lucrative tablet pie with the unveiling of two new devices; the 12in Eee Pad EP121 and 10in Eee Pad EP101TC.
Introduced to a mass of expecting media, the products look like an iPad, feel like an iPad, but don't play like an iPad.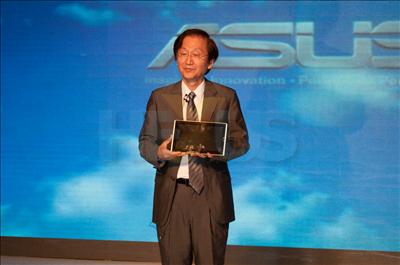 Hoping instead to provide what it calls the "ultimate portable slate", ASUS has attempted to bring near-complete PC functionality to a tablet form factor.
The 12in Eee Pad EP121, pictured below, is for all intents and purposes a compact PC - the device runs Microsoft's Windows 7 Home Premium operating system and features an Intel Core 2 Duo CULV processor within.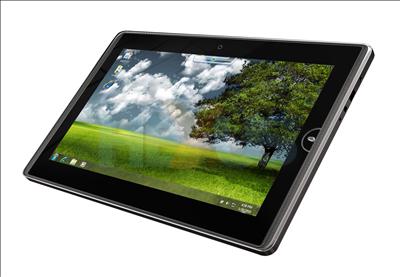 Claiming to provide "more than 10 hours" of battery life, the 12in Eee Pad provides all your expected PC functions and a choice of three input mechanisms; a large touchscreen display, a stylus or a docking station equipped with a full QWERTY keyboard. The latter of which allows for the tablet to be converted into a fully-fledged notebook of sorts.
Although it may look like - and even sound like - an iPad, ASUS is quick to point out that the Eee Pad differentiates itself by offering a USB port, SD card slot, webcam and support for both a full desktop operating system and Adobe Flash.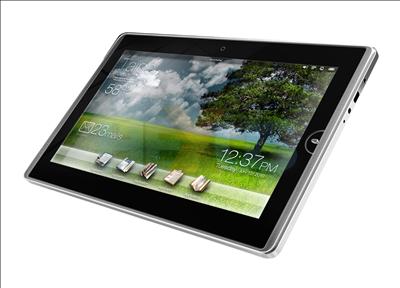 ASUS's second machine - the 10in Eee Pad EP101TC - attempts to cater to the needs of casual users seeking ultra portability.
Measuring 12.2mm thick and weighing 675g, the system makes use of an NVIDIA Tegra SoC and Microsoft's Windows Embedded Compact 7 operating system. Surprisingly, there seems to be no room for Google's Android in ASUS's tablet plans.
Feeling light weight and well built, we found the Eee Pads comfortable to hold during our brief hands on, but despite the initial promise, ASUS's prototype units were still some way from complete.
The 12in model wouldn't boot at all, and the smaller 10in version - running Windows CE - was shockingly buggy. We found the touchscreen to be on the unresponsive side, and the software itself was clearly in need of a big chunk of polish - the web browser would scroll manically on its own free will and most other apps wouldn't load at all.
Despite the teething issues, however, there's certainly some promise in ASUS's tablet solutions. We're hoping the software will eventually meet expectations, and ASUS has plenty of time to make it happen - we're told the Eee Pads won't be in stores until 2011.