Notice anything different at Scan Computers? That's because the Bolton-based retailer has recently introduced a revamped website offering a cleaner and simpler to navigate interface. It's certainly easier on the eye, and the features that Scan's customer know and appreciate are still readily available - these include educational TekSpeks and Today Only bargains.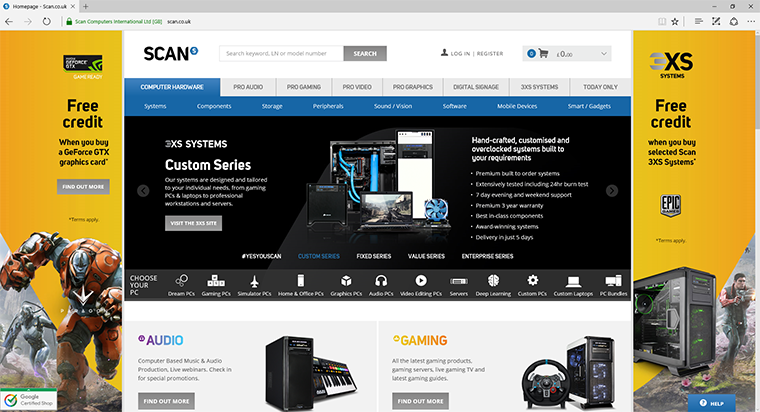 As always, UK-based HEXUS community members are eligible for free delivery and priority customer service through the SCAN.care@HEXUS forum.
To coincide with the new website, Scan has also released its first-ever TV advertisement alongside the hashtag #yesyouscan. The ad will run on channels such as ITV2, BT Sport and MTV. Check out the commercial below and let us know if you think the ad hits the right notes.
Loading...
Been waiting a while?
Get Flash
to see this player.