Oh, the ever evolving nature of the web. Just a few days after the W3C unveiled its shiny new branding for HTML5, WHATWG has announced that it will stop using numbered versions to better represent the evolving nature of the standard.
According to WHATWG's Ian Hickson, HTML5 was supposed to be finalised in 2012, but the rapidly changing nature of technology and the demands of the people who actually use it mean that new features would have to be added on a near continuous basis. For that reason, it makes a lot more sense to have the standard as a "living document" that can more easily be added to and updated.
The upshot of this is that HTML5 - which is both mature and increasingly popular - will no longer be considered a draft, and will simply become a part of the HTML standard.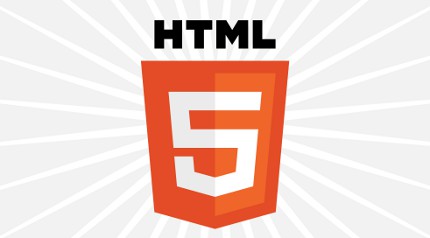 This all gets a bit confusing because there appear to be two captains on the HTML-ship. The WHATWG (Web Hypertext Application Technology Working Group) broke off from the World Wide Web Consortium (W3C) in 2004 in response to the latter's glacial pace to accept changes. A few years later, members of WHATWG from Apple, Opera and Mozilla successfully presented the HTML5 spec back to the W3C HTML working group as a basis for its future standard. Although WHATWG 'steers' the specification, the W3C and its members actually maintain and develop it.
Treating the HTML spec as a living document that can more easily be updated seems like a positive move. However, it's not quite clear what this means for the W3C's efforts to present a unified branding under the HTML5 banner. Since the Consortium is waiting to see how the design is received, we get the feeling that it might not make it as the official logo.