Even though computers as we know them have only been around for half a century or so, one of the titans of the industry is celebrating its 100th birthday this year. IBM - which was founded as the Computing Tabulating Recording Corporation before being renamed International Business Machines in 1924 - has had a long and illustrious history, and it has released a video to mark the occasion that highlights some of its achievements.
Obviously IBM managed to claim a lot of firsts with the ThinkPad line of laptops - including the first CD drives, integrated wireless-networking and spill-resistant keyboards in a notebook - but the company is also responsible for a lot of fundamental developments in computing.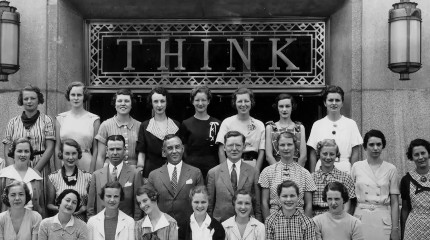 Throughout its history, IBM was either solely responsible for or instrumental in the development of DRAM, the Fortran and SQL programming languages, laser printers, portable computers, ATMs, magnetic hard-drives and RISC processors. The company even invented the barcode.
But there were a lot of other developments that the company contributed to outside of computing. IBM was a very early supporter of equal opportunity in terms of disability, gender and race and helped to enable the giant accounting headache that is social security in the US. It was also a key partner in NASA's early space programme, helped to land the first astronauts on the moon and built the heart-lung machine for the first successful open-heart bypass surgery.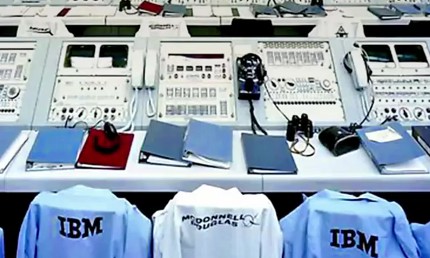 From floppy disks and fractals to supercomputing and silicon nanophotonics, IBM has been some behind some pretty amazing advancements in science computing - earning five Nobel Prizes and four Turing Awards along the way. A video taking a quick skip through the past 100 years has been posted to the company's official YouTube channel, as well as a longer look at some key moments for those with a bit more time.