In case you missed it first time around, we're giving readers the chance to be as cool and stylish as we are by purchasing a HEXUS t-shirt.
And this isn't just any ol' t-shirt, it's a Slazenger shirt with CoolFit technology. Worth noting, also, that the kick-ass HEXUS logo isn't just a cheap heat transfer, it's a full-colour five-pass process which is then heat-welded to the shirt. In other words, it stretches with the fabric of the shirt without tearing.
Here it is modelled by HEXUS' own Faye Le Duc. We did plan on having Nick Haywood as our model, but sales enquires to purchase Mr Haywood for an hour or two went through the roof. We're selling shirts, folks, not staff.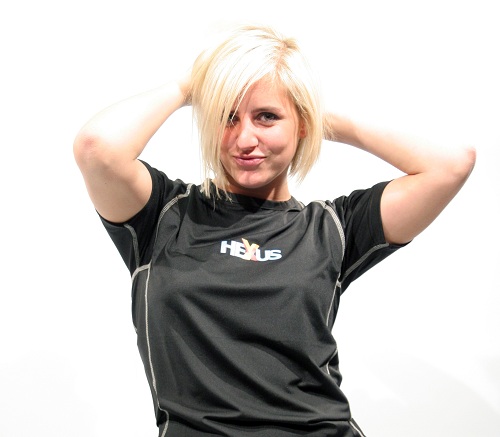 Don't like the black colour? It's also available in white.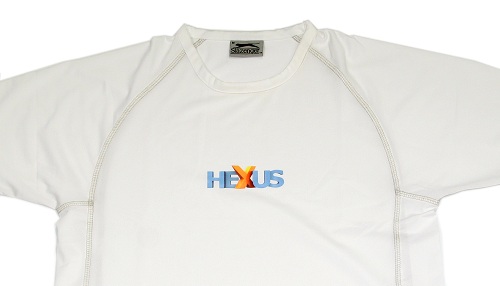 We've only a limited number left in stock, but M, L, XL, XXL sizes are available - and remember, these are quite a snug fit. A single t-shirt costs £21, including Royal Mail Recorded Delivery. If you want more than one, drop us an e-mail and we'll see what we can do.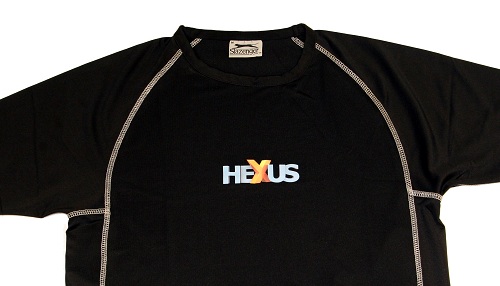 Unleash the cash in your PayPal account and you could be the proud owner of a HEXUS-branded t-shirt within five working days.

What are you waiting for, folks? We've a limited number remaining, and you can place your order with this simple form.



[advert]