Netflix has published the first trailer for its upcoming docuseries about Microsoft founder Bill Gates. The show will be a three-part documentary on the iconic computer industry figure, billionaire, and philanthropist.
Inside Bill's Brain: Decoding Bill Gates was created by acclaimed Academy Award-winning director Davis Guggenheim (An Inconvenient Truth, He Named Me Malala). The docuseries explores Bill Gates' life story and is said to be an "in-depth and unfiltered," production which uses a combination of archival and newly shot footage.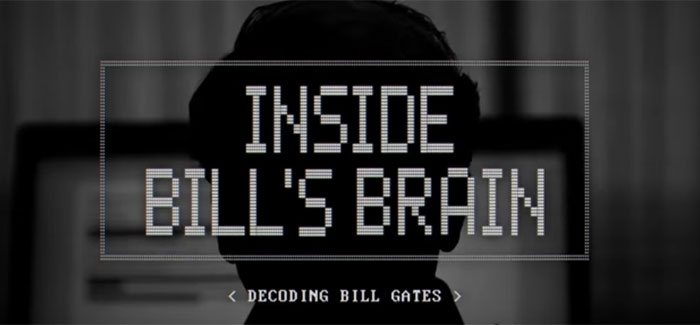 In the new clips and interviews with Guggenheim we can gain an insight both the trivial and meaningful aspects of Gates' life. For example, we learn that Gates' favourite food is the hamburger, and how he pursues unique solutions to some of the world's most complex problems (energy, climate change, disease eradication).
At the time of the making of the documentary, Gates is obviously aware of getting older and his biggest fear is his brain deteriorating. However, to those that know him now, he is still adept at multi-processing complex, even seemingly chaotic, information.
Some may be surprised to see that Gates currently works in an largely analogue way: we see him with working with whiteboards, and stacks of paper on light tables, looking through large ringbinder files, as well as sometimes peering at a laptop.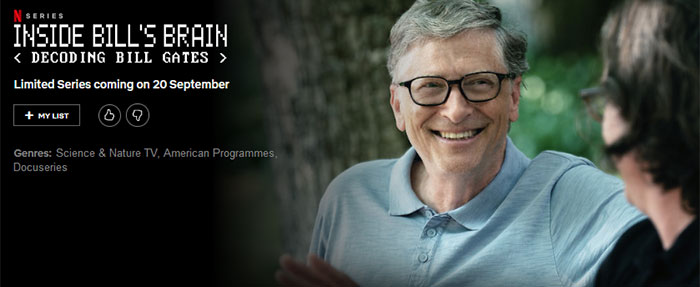 Inside Bill's Brain: Decoding Bill Gates will arrive on Netflix globally, on 20th September.