Excellent gaming performance for under £90
HEXUS' in-depth look at AMD's Radeon HD 4830 concluded late last week that the graphics card plugs the all-important £80-£100 sector and competes favourably against previous-and-current generation GPUs.
The problem, we felt, was that the card found itself priced too close to the superior Radeon HD 4850. At present, Sapphire's Radeon HD 4830 is available to pre-order from Ebuyer.com at a cost of £99.99, putting that into perspective is a Palit Radeon HD 4850 available to pre-order from Scan.co.uk for only £102.80. It doesn't take a mathematician to tell you that an additional £2.80 gets you plenty more bang-for-buck.
Fortunately for would-be buyers, HIS has made sense of the 4830-to-4850 divide by putting up its own Radeon HD 4830 at a far-more tempting £89.98. It's no surprise that the card is currently sold out, but MicroDirect expects further availability in approximately one week.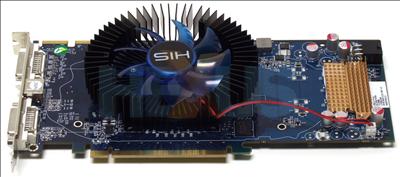 The HIS offering may encourage competitors to lower their asking price, and it could ultimately result in a wide range of well-performing HD 4800-series graphics cards priced below the £90 mark.
AMD's Radeon HD 4830 looked mildly tempting last week, but it's now shaping up to be a pretty good deal. Additional images of the HIS Radeon HD 4830 can be found on the next page.
For an in-depth look at the technology powering the Radeon HD 4830, and a performance evaluation, please refer to the HEXUS.net review.