Sleek mini-ITX chassis launches next month
LUXA2, a relatively-new division of Thermaltake, has announced that its LM100 Mini chassis will be launching in May '09.
The mini-ITX chassis, pictured below, was first seen by HEXUS at last month's CeBIT and is described by LUXA2 as "exquisite and desirable".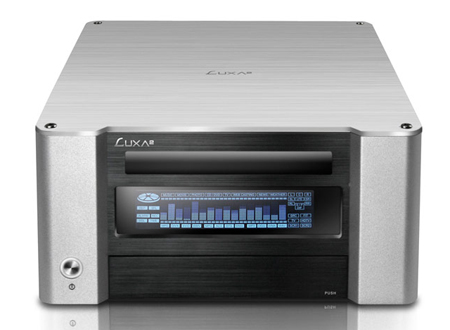 Measuring 282.5mm x 232mm x 123.8mm and constructed from 5mm solid aluminium, it's a small-but-sleek HTPC solution that admittedly had us licking our lips in anticipation when we first laid our eyes on it.
The LM100 Mini features a built-in VFD display that displays all sorts of eye candy, including a graphic equaliser, system information, media information, email stats, news, world time and weather. Elsewhere, it's fitted with an IR receiver and bundled with a Windows Media Center-compatible remote control.
There's room for a single slim optical disk drive, a 3.5in hard drive, and a 200W power supply is included as standard. Keeping the unit cool are a pair of 4,000rpm 50mm fans at the rear.
It has the looks, but whilst we know it'll be reaching retail in around a month's time, we've still no indication as to how much it'll cost. In the meantime, head on over to page two for a handful of additional images.
Official press release: LUXA2 LM100 Mini Enclosure - Exquisite and Desirable