Oodles of cooling to go?
NZXT has officially rolled out its Panzerbox chassis, targeting LAN-going gamers who demand full-size performance in a transportable package.
The mid-tower chassis, pictured below, is made of welded aluminium, measures 244mm x 455mm x 455mm and weighs around 6.4kg. The result, says NZXT, is "a light and luxurious option for travel and LAN parties".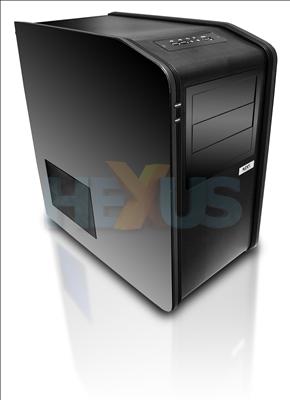 Despite cutting back on weight, the Panzerbox isn't without high-end functionality. It claims to offer the best airflow in its class - throwing out 300CFM courtesy of the 190mm fan up front, a 190mm at the top and a 120mm fan at the rear.
Inside, there's room for dual radiators, 10.5in graphics cards, up to four hard disks, up to three optical drives, and a removable motherboard tray to make installation that little bit easier.
Not a bad-looking option, we reckon, and it'll be arriving in stores late in April with a price tag of $119.99. Interested? Check out a handful of additional images on page two.
Official press release: NZXT Unleashes Compact Panzerbox Gaming Chassis for LAN Enthusiasts