The RS-A00-EMBA 1000W
If you wanted exclusives in the world of tech this week then CES in Las Vegas was the place to be. Well, yes that's true, but you need to add Leicestershire, UK, to the list too. Cooler Master popped round for a coffee and a chat.

With the UK representatives, accompanied by Wei Kuo from Product Marketing in Taiwan, Cooler Master travelled up with the latest products from the world of power supplies.

Cooler Master is still putting the finishing touches to their brand new power supply. The RS-A00-EMBA comes in slightly longer than standard ATX power supplies but packing six 12v rails and a maximum wattage of 1000W this is a complete beast, yet the interesting stuff doesn't stop there.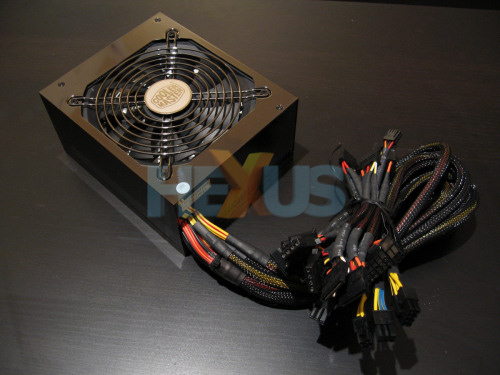 If there is one thing you are not going to be short of it's connectors with the RS-A00-EMBA:


| | |
| --- | --- |
| Connector Type | Quantity |
| Motherboard 20+4 | 1 |
| CPU 4 Pin | 1 |
| CPU 8 Pin | 1 |
| PCI-e 6 Pin | 4 |
| PCI-e 8 Pin | 2 |
| SATA | 8 |
| Molex 4 Pin | 6 |
| Floppy 4 Pin | 2 |


The biggest thing to note here is the inclusion of two types of PCI-e connectors, notably the 8-pin variant; this is the first power supply we have seen, in the flesh, to have these connectors as standard.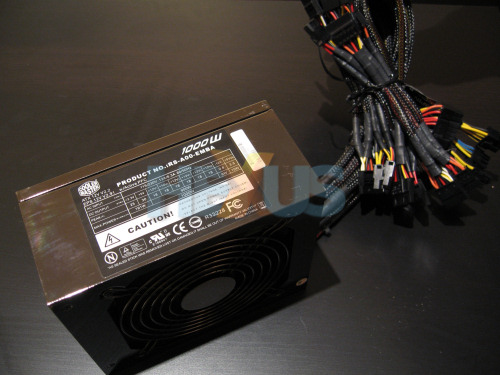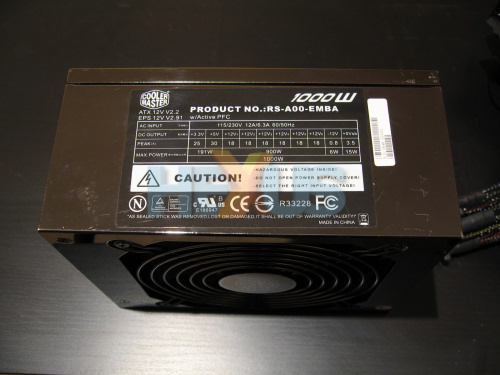 With a price of £177+ VAT the RS-A00-EMBA will be well-positioned in the current 1000W+ PSU market, and is expected to hit our shores in March this year.