Introduction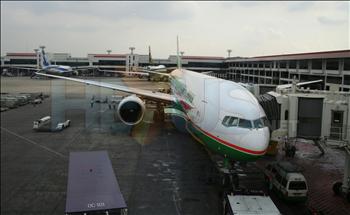 Last year saw PD and I visit FSP Group a week prior to Computex 2005, to let me conduct our biggest testing endeavour to date. Analysing a whopping 34 power supplies in a mammoth roundup, everything was conducted in a specially setup and unsupervised mini lab inside FSP's headquarters in Taoyuan City, south of Taipei.

This year the company has been gracious enough to invite me back (PD didn't ruin the impression I made, then!) to talk more about the R&D side of their business, the company as a whole, and its future vision for the PC retail space.

So over the course of four days in sweaty Taoyuan, I got a good picture of just how FSP Group go about producing a new model for retail, how their R&D group works to make it happen, how they self certify and how that all fits in to their overall product strategy for the supplies they expect you guys, the PC mainstream and enthusiast, to buy.

That means big thanks to Yi, Elfin, Wayne, Jacky, Dr. Liang and everyone else at FSP Group that hand a hand in this bit of editorial. Join me as I talk you through how FSP Group go about their PSU business.