The state of play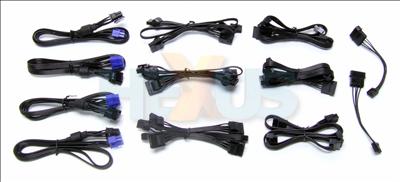 Corsair, a company historically known as a purveyor of enthusiast-oriented memory, has sensibly branched out into the retailing of other PC-related components, thereby diversifying its product portfolio. We say sensible because 2008 wasn't a particularly good year for memory manufacturers, evinced by rock-bottom pricing and poor margins.

Augmenting its product catalogue with USB and solid-state drives, cooling, chassis, and, of course, power supplies, Corsair now fights in many sectors, aiming to provide something that the competition doesn't. Thinking specifically of PSUs, the company entered the fray back in August 2006 with the release of the high-end HX620 and HX520 models. Since then, the professional range has been bolstered by the higher-capacity HX1000 in February '08 and, later, the HX450 in December '08.

Fleshing out the range some, slightly cheaper models, dubbed CX, VX, and TX, have been released in wattages ranging from 400W through to 850W, to cater for enthusiasts whose purse-strings don't quite stretch to the modular-cabled HX range.

Conspicuous by their absence, what's missing from the HX range are PSUs that fill the gap that exists between the first-generation HX620W and the HX1000W. Seguing nicely, we commented on Corsair's intention to release a 750W HX. It's done so today, along with an 850W model that we have in the labs right now. Let's take a closer look.