Introduction: the state of play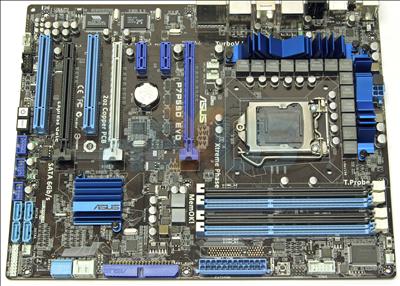 After reviewing Intel's monster Core i7 processor in November 2008, we commented that "If you're a power user who wants to buy a new PC soon, look no further than Core i7. Intel had this market sewn up some time ago but has just double-stitched it with the newest processor in its arsenal. AMD's upcoming Deneb quad-core processor will have to be stupidly good to beat out Core i7."

Intel appreciates the technical prowess of Core i7 and has been in no hurry to launch derivations on the architecture. Instead, Core i7's line-up has remained relatively unchanged since the launch, and the only concession to the enthusiast has been a drop in the supporting X58 motherboard and DDR3 prices. Core i7 920, a cheap X58 motherboard, and 6GB of DDR3 will still set you back some £430. AMD, whilst not offering the same performance, has a surfeit of options for significantly less money.

The chip giant could continue with the status quo, harvesting Core 2 Quad as the mid-range solution, left to compete against AMD's best, and Core i7 as high-end, but that would mean losing out on chipset revenue emanating from the introduction of new CPUs. Through a series of managed announcements, Intel has delineated plans for its CPU line-up into 2010, and it's no surprise that the underlying Nehalem architecture will be pared-down, just a touch, and bring with it a range of new Intel 5-series chipsets - P55, P57, H55, H57, Q57. etc.

Intel knows that to market cheaper Nehalem chips it needs to remove some of the features on the current range of Core i7. So out goes the QPI chip-to-motherboard interconnect, to be replaced by DMI. Triple-channel memory is ousted in favour of dual-channel, and HyperThreading support will be missing on some lower-end chips.

The end result of this tinkering is the need for a different chip socket - and, by association, a raft of new motherboards - that require fewer contact pads than incumbent Core i7. For example, removing a memory channel scrubs the need for mapping those pads from the IMC to the chip, resulting in a different package.

There are also other important ramifications for motherboards based on the new chips. The LGA1156 CPUs have built-in PCIe connectivity, totalling 16 lanes that can be split into two x8 for multi-GPU usage. Knowing this, LGA1156-based can remove some of the circuitry and, importantly, reduce the cost of the board when compared with two-chip LGA1366 (X58).

ASUS, the world's largest motherboard manufacturer, is only too happy for Intel to bring new core logic for H2 2009, so much so that it dropped off the P7P55D EVO - a P55-based board that'll run LGA1156 chips, currently known as Lynnfield or Core i5. We take a first look.