Introduction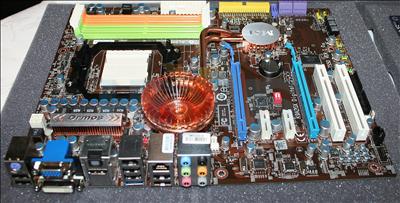 AMD launched its Radeon 780G chipset to general acclaim in March of this year, and the IGP-based design, toting DX10 graphics, was taken up by most motherboard manufacturers, often with multiple SKUs.

Our performance and features look suggested that it was a solid step in the right direction, bringing reasonable gameplay and the merits of UVD - high-definition decode assistance, helpful for Blu-ray decoding, for example - to a chipset for the first time.

Since then, however, NVIDIA has hit back with the release of its own DX10-compliant IGPs - GeForce 8200 and 8300 for AMD's AM2+ processors, as well as GeForce 9300 for Intel's CPUs. Intel, too, has released its own DX10 and video-helping chipset, G45 (but where are the DX10 drivers?!), so things, for once, are hot in the IGP-equipped mainboard market, populated by boards costing from £50-£90.

Not wishing to be usurped, AMD has officially announced the performance successor to the 780G. Say hi to the 790GX, promising more speed and features. Let's take a first look at what's on offer.