Introduction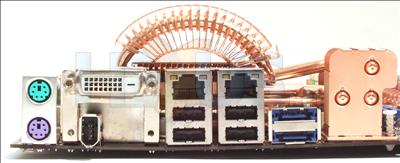 Today marks the launch of the nForce 780a SLI chipset, NVIDIA's new high-end platform for AMD's Socket AM2+ processors.

The nForce 780a SLI chipset is one of NVIDIA's first significant updates to its AMD-based chipsets since the nForce 590 SLI and provides features such as integrated graphics with Hybrid Power functionality. Though Hybrid Power only functions when compatible NVIDIA cards such as the GeForce 9600 GT or 9800 GX2 are in use, it allows users to save power by disabling any compatible discrete graphics cards when they're not required.

With added ammunition in the form of AMD's quad-core Phenom X4 and tri-core Phenom X3 processors, as well as the option of GeForce 9800 GX2 graphics cards running in Hybrid Power mode, could this be the platform to put AMD's own 7-series chipset to the test?