Hard hats at the ready
The world's technology press is currently gathering in Taiwan in preparation for Computex 2016, which you can expect full coverage of here on HEXUS next week. Taiwan is the natural home for the show, since a large number of the big component manufacturers are headquartered here. One such company is In Win, and Computex this year is an especially important one for it since 2016 marks the firm's 30th anniversary. As part of its celebration, In Win is hosting a three day modding competition, Mod in Taiwan, with eight teams from seven countries all aiming to design and create the best case mod.
We'll have photos and coverage of Mod in Taiwan over the coming days, but before things got underway In Win was kind enough to give us a brief tour of its two factories in Taoyuan City, Taiwan and a behind-the-scenes glimpse at the case manufacturing process.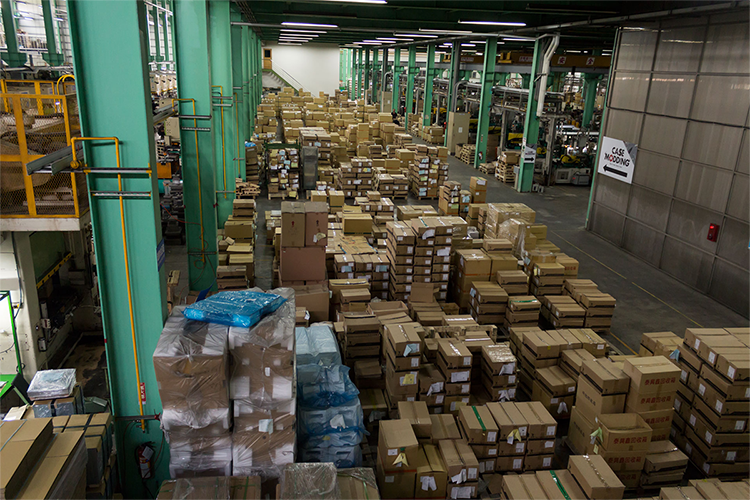 In Win has a long history in the OEM case market, and is still a big player here with the capacity to mass produce somewhat standard PC cases for off-the-shelf sales. Such chassis are rightly ignored by enthusiasts, but this isn't In Win's only game. In recent years particularly, the company has come out with some truly awesome and unique case designs using luxurious materials like tempered glass and aluminium, the 904 being one example, while even crazier cases like the D-Frame and H-Frame showcase some real design and engineering flair in an all-too-often stagnant market.
With the main focus this weekend being the Mod in Taiwan event, the factory tours were somewhat whistle stop in nature – we'll let the pictures do most of the talking and we'll have more coverage of Mod in Taiwan soon.
The panel painting process is fully automated with airbrushing machines.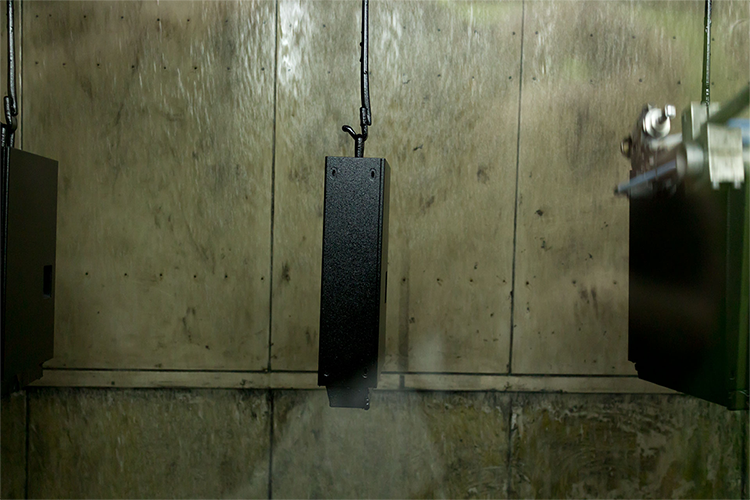 Here you can see a panel with a freshly applied texture coating.
Entire chassis are also painted in a similar way, though they require some manual intervention for quality control and to ensure all parts get an adequate coating.
Finished chassis are bundled up and move on to the manual production line, where each worker is responsible just one task.