Vintage champagne gone flat
If you've ever drunk expensive champagne which has been left in a glass for too many hours, you'll know what this year's Intel Developer Forum was like. One couldn't quibble with the quality, or say it wasn't comprised of valuable ingredients, but the fizz, sparkle and the bubbling excitement of previous years seemed to have gone flat, leaving a slightly unpleasant aftertaste of disappointment.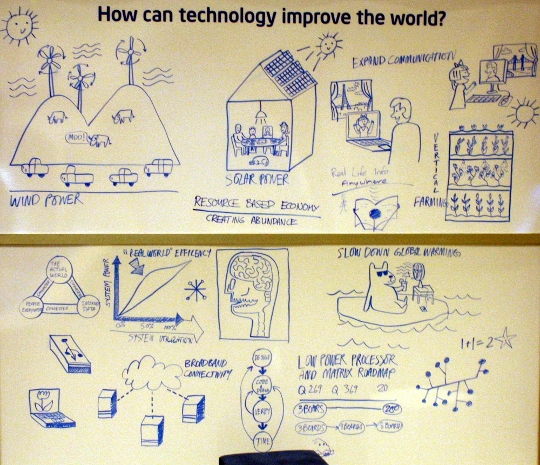 Intel may argue that the analogy is a little harsh for an IDF where a 22nm wafer was shown for the first time, a mobile Core i7 chip was launched and benchmarked as the fastest notebook platform on offer, where the almost-mythical Larrabee VPU was put on (ever-so-brief) display and where new technologies like Light Peak, Turbo Boost and the CE4100 media centre, based on Atom's Sodaville SoC, were launched.
And it's not as if we didn't ooh and ahh over the new Moblin 2.1 for MIDs and smartphones, or the Tangent Bay concept laptop with its four screens, including three mini-multitouch, embedded into the keyboard. But, even in its moments of triumph, the show failed to buzz.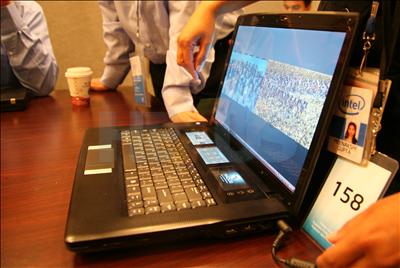 Missing person's alert
Where was that "je ne sais quoi," people asked each other as they shuffled through the vast, quiet halls of the Moscone Center. Had it left the building along with IDF founding father Pat Gelsinger?
Certainly, many thought so, and the former executive vice president's absence was highlighted by the numerous "where's Pat?" messages scrawled all over Intel's technology of tomorrow whiteboards.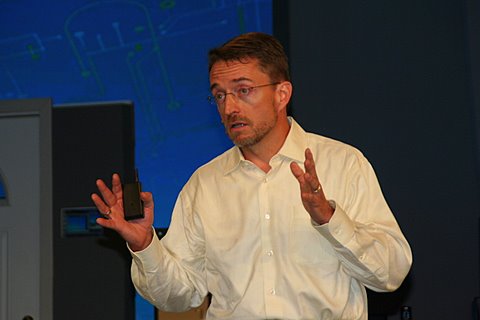 Gelsinger wasn't the only bigwig missing, either. Craig Barrett's retirement back in May 2009 seemed to have left a massive hole where Intel's philanthropic heart should have been.
This year there was no talk of micro internet loans to Third World countries, no pictures of a smiling Barrett helping Peruvian schoolchildren do their homework on Intel classmates, no talk of pushing technology forward for the sake of the young/old/sick/poor or disadvantaged.
Not that Intel isn't doing those things, but the firm obviously didn't feel these subjects were worthy of discussion at its own developer forum, something we find a great shame, as it is ultimately developers who need to be motivated to create those self-same helpful technologies Barrett globetrotted so tirelessly around to support.