Image quality for FSR modes
Remember we said that image quality is in direct competition with the chosen performance mode? Let's take a look at how each one compares to running an FSR-enabled version of Godfall at a native 4K, as shown in the first picture.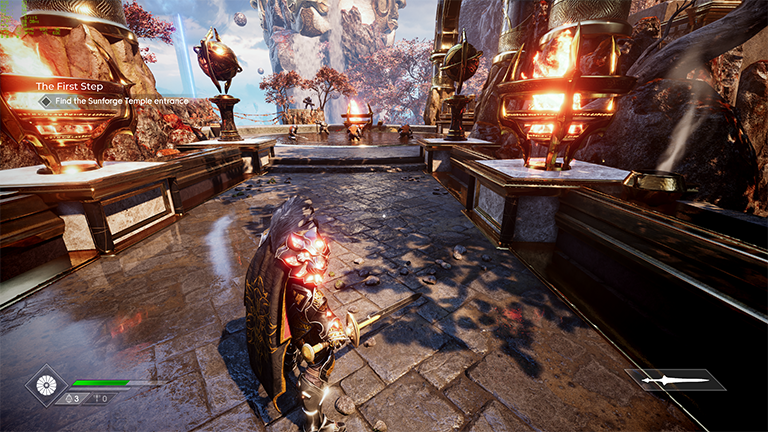 Native
As you'd expect, the image quality is pleasant enough when run without any FSR technology active. Clicking on the image opens up a 17MB PNG file for your perusal. Note the FrameView average framerate on the top-left side when rendered on an AMD Radeon RX 6800 16GB card.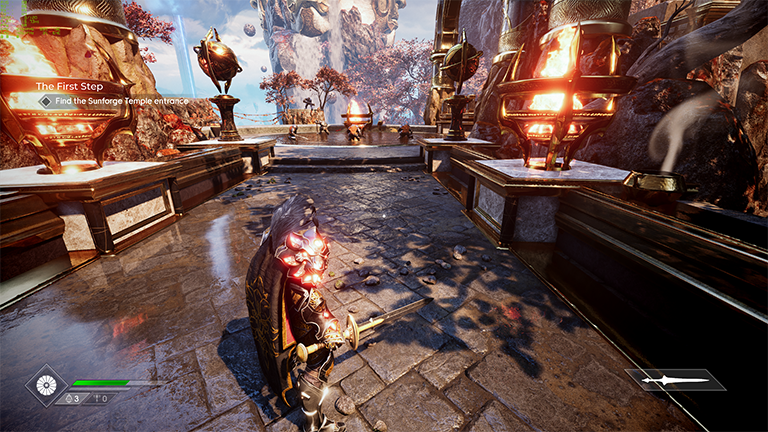 Ultra Quality
It's worth opening up this 4K image in a tab next to native rendering. We know FSR is working because average framerate goes up by a healthy amount.
The image quality is pretty good, too, as the writing on the fire pots looks very similar. There is a little distortion on the ground beneath the enemies' feet in the distance and the pattern on the columns isn't quite as sharp. Enough to notice when playing the game? No.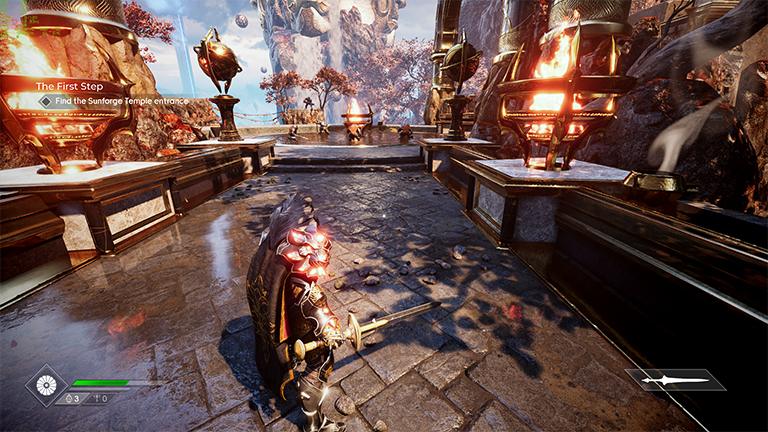 Quality
Notice that framerate has almost doubled as we run the Quality FSR setting. There are visual compromises, however, as the writing on the fire pots isn't as clean, some detail is lost when looking at the far columns, and the ground in the distance isn't rendered as cleanly.
Running around and playing the game in real-time affords less opportunity to be critical of image quality. Even so, we don't fully subscribe to AMD's assertion that the FSR Quality 'produces an image with quality representative of native rendering...'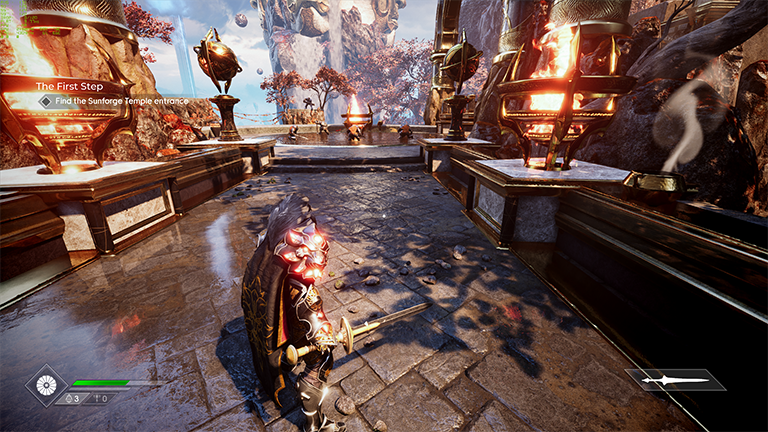 Balanced
Knocking it down a further notch, to Balanced, and it's hard to argue that image fidelity isn't compromised. The Elvish-like symbols on the fire pots start to become blurry, enemies' armour isn't as clear, and a lot of detail is lost on the columns. We can only recommend the Balanced mode to the lowest-end systems. In fact, we'd argue that running FSR Balanced no longer represents the game at its intended Epic preset; it's more like Medium or High, which also offer a decent uptick in framerate.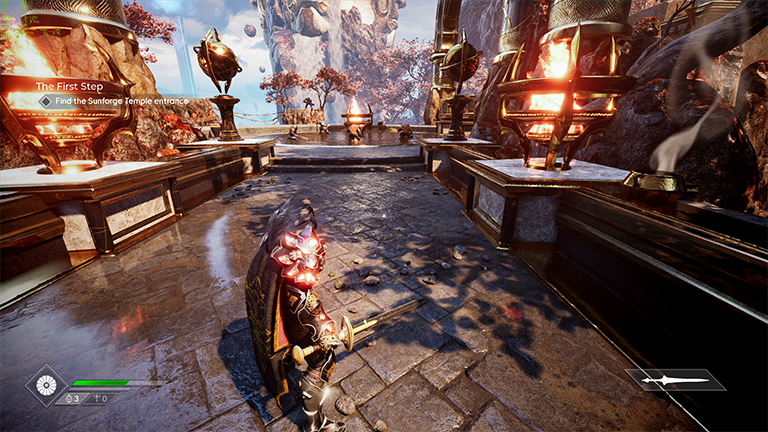 Performance
We'd caution users to only implement Performance as a last resort. The image softens to the point of it making obviously and clearly worse when playing the game. Our advice would be to use FSR at Ultra Quality or, at a push, Quality. Anything else reduces the fidelity by a margin that we're not comfortable with.
It's a shame that we cannot compare FSR and DLSS on a side-by-side basis on the latest games. Going back to the green team's DLSS 2.0/2.1 implementations on Control and Watch Dogs: Legion, respectively, we reckon Nvidia's more labour-intensive approach is able to yield better results at each of its comparable quality settings. FSR, on the other hand, feels more like DLSS 1.0.
Let's now cover performance in greater detail before we wrap up.