Introduction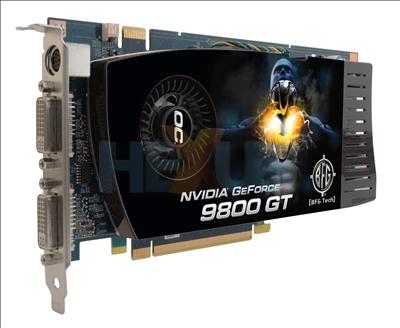 Another day and another 'new' SKU from NVIDIA.

Today sees the introduction of the GeForce 9800 GT GPU, priced to compete against AMD's Radeon HD 3870 512 and Radeon 4850 512 cards.

So what is GeForce 9800 GT? Why is its introduction important, and how is it likely to perform?

Read on to glean the new 'GT's vital specifications, and then take a gander at BFG's pre-overclocked version.