What a stitch-up
To say that ATI's Radeon HD 4850 512MiB ' launch' has been a little unusual would be something of an understatement.
Cutting a long story short, ATI's forthcoming card managed to make its way into retail at various locations on various continents. As a direct result, ATI, to the delight of customers, decided to let things be and has brought forward the NDA to today.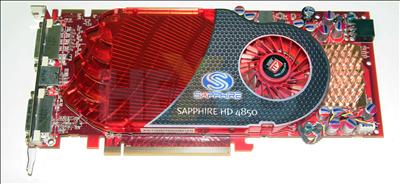 To the delight of customers it may be, but to the dismay of media, we can assure you. Having not expected to be able to publish a review for a little while longer, we've been caught with our pants down trying to put the HD 4850 512MiB through its paces to provide you, our readers, with some highly sought-after numbers.
Well, following our very early look at the card yesterday morning, we've managed to get our pants half-way back up, and we've got you some of those numbers.
We'll make it clear before we get started, however, that this is another early look. We've benchmarked four games and 3DMark Vantage as a taster, at both mid-range and high-end settings, but an in-depth review will be forthcoming.
So, how about those numbers? Head on over to page two.