Introduction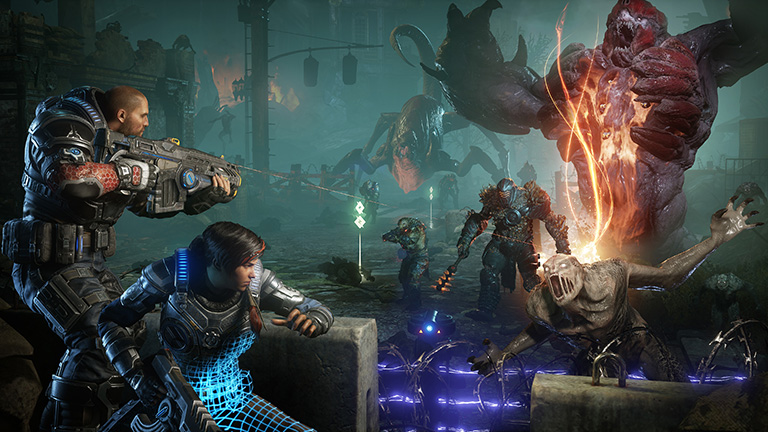 The Gears of War video game franchise has done rather well for the Microsoft-owned Xbox Game Studios. First released in 2006 for the fledgling Xbox 360 console, with the PC edition following a year later, Unreal Engine 3 served as the go-to solution for graphics. It looked great, played immensely well, and was launched to general acclaim.
Knowing it was on to a good thing, Microsoft Studios launched Gears of War 2 and Gears of War 3 in 2008 and 2011, respectively, built on a heavily-modified version of the same Unreal Engine 3, and both Xbox 360-only titles also received favourable reviews from critics and users alike.
Another Gears title became reality in October 2016 when the Unreal Engine 4-based fourth iteration came into view on the Xbox One and PC. Though not as highly rated as its predecessors, it remains one of the highest-selling Xbox One titles in history.
A new Gears of War release is clearly a very big thing in the Xbox One and PC space, and keeping up with recent cadence, the latest iteration, known simply as Gears 5, made its way on to both platforms just a couple of days' ago.
Available on the Xbox Game Pass program and, pertinently for the PC user looking to upgrade, also part of AMD's gaming promotion for purchasers of recent Ryzen CPUs or Radeon graphics cards, we reckon the latest installment ought to do really well, selling millions of copies before the inevitable sixth edition surfaces.
Also based on Unreal Engine 4, performance on Xbox One and PC ought to be excellent because the developer ought to have tuned the engine to within an inch of its life.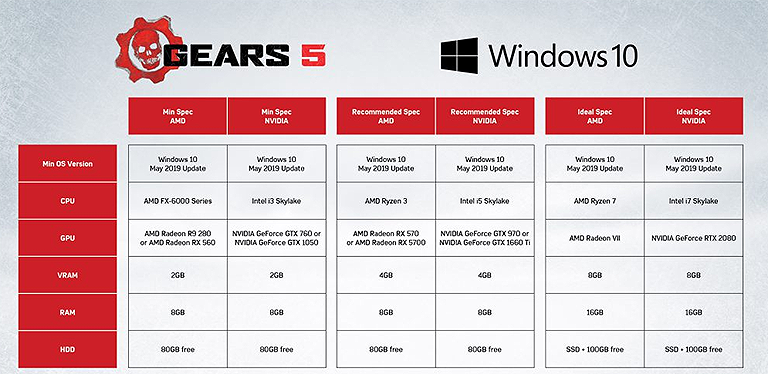 Perusing the minimum, recommended and ideal PC specifications shows no major surprises. This is a game that will run on a three-year-old gaming PC without difficulty, albeit at reduced quality levels. Getting the best experience, however, requires some beefy hardware - Ryzen 7 and Radeon VII, or Core i7 and RTX 2080 - presumably to offer silky-smooth visuals at the great-looking ultra preset.
Nvidia and AMD have both released optimised drivers for this fifth outing - 436.30 and 19.9.1, respectively - promising an excellent, smooth experience on day one. Given our liking for previous Gears of War titles, and the fact that we've used Gears of War 4 extensively over the past three years, it makes sense to see how the two GPU heavyweights compare against each other.
To that end, tailored to the enthusiast, we have benchmarked 14 modern, premium graphics cards at the game's built-in ultra-quality preset, offering super-crisp visuals and, on most cards, fulsome framerates.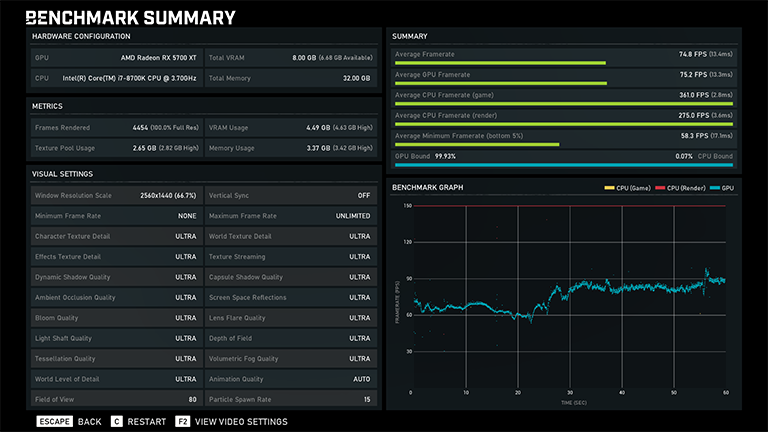 Results from the baked-in benchmark, which is largely indicative of real-world performance, are presented in an easy-to-digest manner. Consistent across runs, let's now see how the red and green team's best gaming silicon stacks up.