Introduction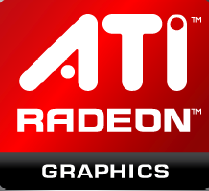 Just over a couple of months' ago ATI's DX10 GPU line-up was looking threadbare, to say the least. The low-end (sub-£100) was taken care of by the Radeon HD 2000-series of GPUs, sure, but then jumped right up to the Radeon HD 2900 XT, costing £250 at the time.

The Radeon HD 3850/3870 GPUs patched up the sub-£150 market by introducing a number of new features which were allied decent, if not stellar, 3D performance.

ATI is of the opinion that its entire line-up should now reflect the improvements brought by HD 3850/3870.

To that end, it's releasing three distinct low-to-mid-range SKUs to replace the Radeon HD 2000-series.

Please welcome the Radeon 3450, Radeon 3470, and Radeon 3650. Read on to see just how they beat out the current range.