Getting around the storage problem
Introduction
One has to admire the success of Apple's iOS devices. The iPod remains the best-selling MP3 player, the iPhone has soared to popularity, and the iPad has breathed new life into a tablet form factor we all thought was dead.
Credit where it's due, the devices have revolutionised the way we consume content on the go, but they're far from perfect, and all three share one annoying limitation: non-expandable storage.
In terms of capacity, what you buy on an iOS device is exactly what you get, and there's no memory-card slot for easy expansion. More than a mild inconvenience, and if you happen to get trigger-happy on the bountiful app store, you'll find yourself running out of storage sooner rather than later.
It's a problem that thousands - if not millions - of users are faced with, and it's one that Kingston is hoping to solve with a pocket-sized portable storage device dubbed the Wi-Drive.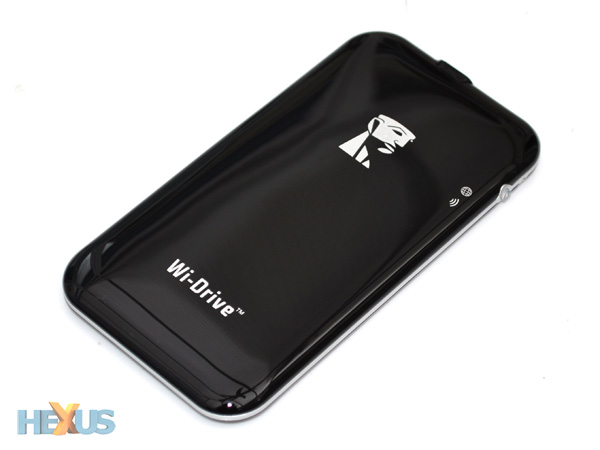 Available in 16GB (£65) and 32GB (£95) capacities, the Wi-Drive is essentially a slab of flash memory hooked up to a Wi-Fi radio and presented in a neat, compact package.
The device certainly isn't cheap - 16GB USB pen drives are readily available for under £15 - but by adding Wi-Fi technology, Kingston has created a pocketable media server that expands the storage capacity of multiple iOS devices with relative ease.
Design
No prizes for guessing where the Wi-Drive takes its design cues from. Measuring 121.5mm x 61.8mm x 9.8mm, the drive looks a lot like an iPhone 3G, complete with glossy-black shell and wrap-around silver edging.
As far as portable storage solutions are concerned, it's surprisingly good-looking and, while carrying a second portable device isn't exactly convenient, the Wi-Drive is small enough to slip inside a pocket without causing too much discomfort.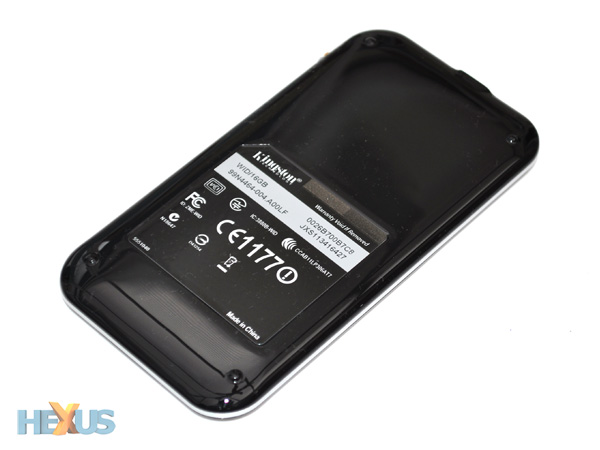 Our 16GB review sample is suitably light, tipping the scales at just 85g, and the drive sports just a few exterior details worth making a note of.
At the top, a single mini-USB port is available for charging and copying across data from a Mac or PC, and along the right edge there's a small power button that blinks green while charging and stays lit while powered on.
On the face of the unit, two small blue LEDs are visible to indicate Internet or wireless network activity. The exterior design is simple and attractive, but the plastic shell doesn't feel particularly strong. The Wi-Drive creaks under pressure (we didn't have the courage to perform a drop test) and the glossy-black finish is a magnet for dust and fingerprints.
Still, this is a device that won't be seen the majority of the time and, as with all storage servers, the way it performs is far more important than the way it looks.