The European Commission (EC) has announced that mobile roaming charges will cease to be permissible in June 2017. The announcement comes two years after the EC put forward its proposal for a single telecoms market. In trilogue discussions earlier today the European Commission, Council and Parliament agreed upon the measures to be implemented. Additionally the three parties agreed to implement strong 'net neutrality' rules across Europe.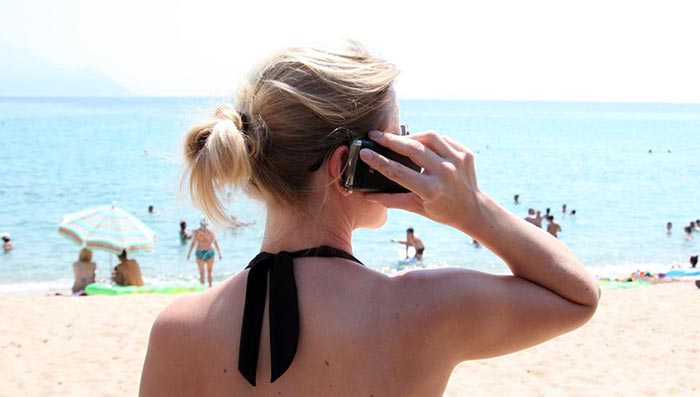 Commissioner for the Digital Economy and Society, Günther H. Oettinger, said: "I welcome today's crucial agreement to finally end roaming charges and establish pragmatic net neutrality rules throughout the EU. Both are essential for consumers and businesses in today's European digital economy and society." The EU has been working to decrease roaming charges within the Europe for a decade and says that prices for roaming calls, SMS and data have fallen by 80 per cent since 2007 thanks to its efforts.
Starting next year there will be an overhaul of EU telecoms rules including EU-level spectrum coordination. This will help create the foundations for the European digital economy and society, to create a Digital Single Market.
The next change to European mobile user prices will impact in April 2016 when operators will be restricted to adding up to a maximum of €0.05 per minute of call made, €0.02 per SMS sent, and €0.05 per MB of data (excl. VAT) to domestic rates. 14 months later roaming charges will be abolished.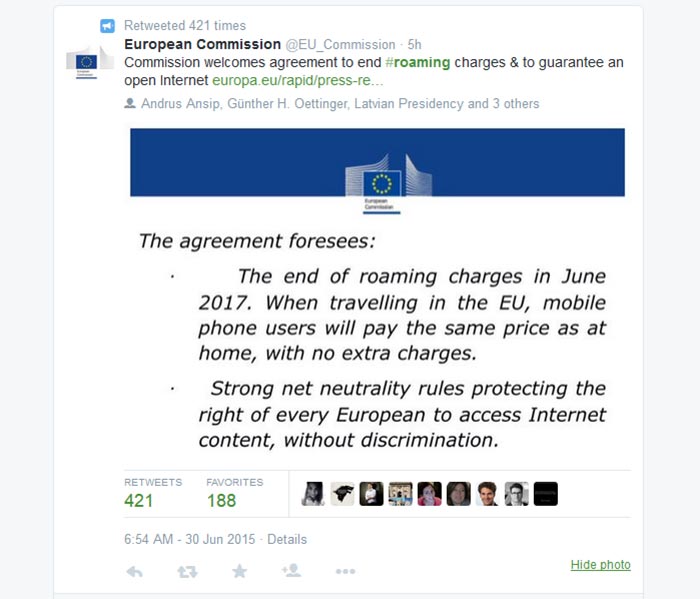 EU Net Neutrality
Today the principle of net neutrality has been enshrined in EU law. This means that users will be able to access the content of their choice without traffic tampering by service providers. No content will be unfairly blocked or slowed down says the EC press release.
While the EU will have an open internet where "all traffic will be treated equally," there will be 'public interest exceptions' in cases involving network security or child pornography. The EU won't stop ISPs trying to offer USPs such as specialised services of higher quality, like Internet TV and new innovative applications, "so long as these services are not supplied at the expense of the quality of the open Internet". A European conservatives group has pointed out possible implications for spam filtering and parental controls. The British government will likely pass its own law to maintain parental controls.
EU net neutrality will provide us "the strongest and most comprehensive open Internet rules in the world." It will come into effect from 30th April 2016.