Three UK's 5G network has gone live but unlike its competitors its initial offering is one of 5G home broadband. Initially only available in a cluster of busy London boroughs, the firm's 5G home broadband package will be priced at £35pcm on a 12 month contract.

From today Three 5G Home Broadband is available to customers in Camden, Camberwell and Southwark. Within the next couple of weeks coverage will expand to include Hackney, Islington and Tower Hamlets. Three's Chief Executive Dave Dyson said "Three's 5G is going to revolutionise the home broadband experience. No more paying for landline rental, no more waiting for engineers, and even a same day delivery option. It really is the straightforward plug and play broadband that customers have been waiting for."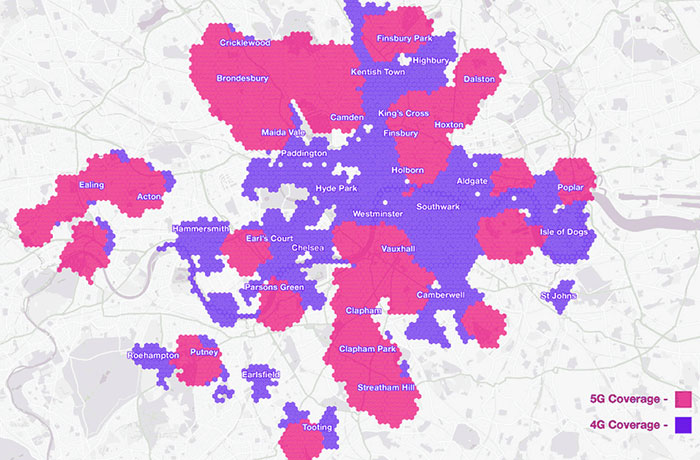 Coverage map from ISPReview
Three already announced that its 5G network will come to 25 towns and cities beyond London before the year is out. It will soon launch its range of 5G mobile phones which will include the likes of the Huawei Mate 20 X 5G, Samsung Galaxy Note 10+ 5G, and others. Additionally its SIM-only deal customers new and old will get 5G where available at no extra cost.
In the UK Three might have a significant advantage over its competitors. It is the only network operator with 100MHz of contiguous spectrum. It claims that its 5G network will be "at least 2x faster" at launch than rival offerings. ISPReview has weighed up this claim and observes that a recent beta trial in Camden saw an average download speed of 138Mbps (compared to 25Mbps on their 4G network). However EE has also told its customers to expect speeds of between 100-150Mbps, even in busy areas.
There are still 5G spectrum auctions ahead (Ofcom will sell-off the 700MHz and 3.6 – 3.8GHz bands in 2020), so the competition still has time to invest in providing better speeds and coverage. As for Three, it predicts 80 per cent of tis network traffic will be though 5G by 2022.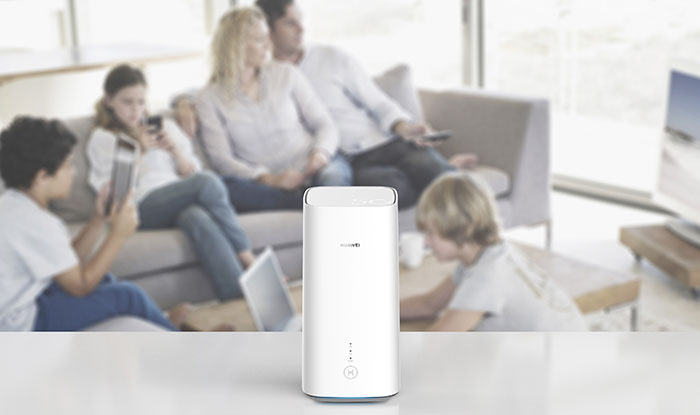 If you take up Three's 5G Home Broadband offer you will receive a Huawei 5G CPE Pro Router which supports up to 64 concurrent Wi-Fi connections (up to 802.11ax (Wi-Fi 6) and boasts 2x Gigabit LAN ports.