There is a new eBook reader that has just been announced by txtr called the Beagle. It looks a pretty standard 5-inch eBook reading device with an e-ink display. However this new entrant to the market, launched at the Frankfurt Book Fair, is expected to sell for around about £8. It is slim and light and looks nicely designed but does it have enough features and storage for eBook enthusiasts?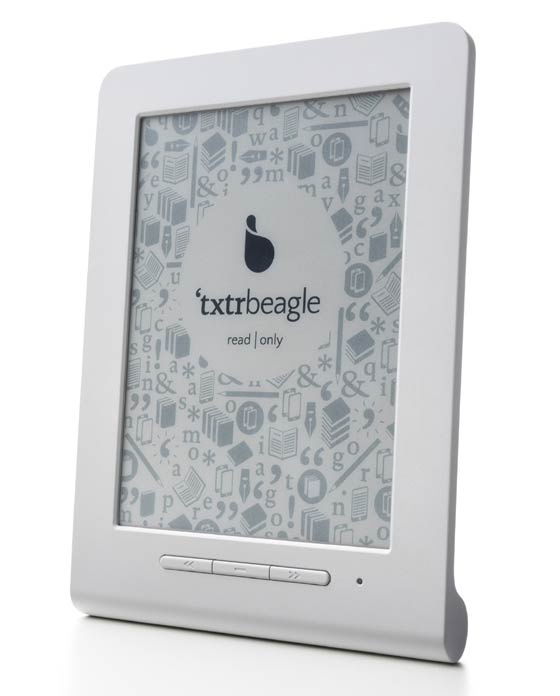 Good things about the txtr Beagle
txtr has a pretty good summary of the merits of the Beagle in its press release "The new 5-inch eReader is not only the smallest and lightest in its class, it also delivers more than one year reading experience. It does not require any cables or chargers, giving consumers a unique out-of-box experience to read their eBooks within seconds. It is the first companion reader to receive eBooks sent from a smartphone. This is the eReader telecom operators have been waiting for." Combine these features with a fantastically low price "we foresee the txtr beagle to be available to consumers for a price as low as €9.90" and we do indeed have an attractive product.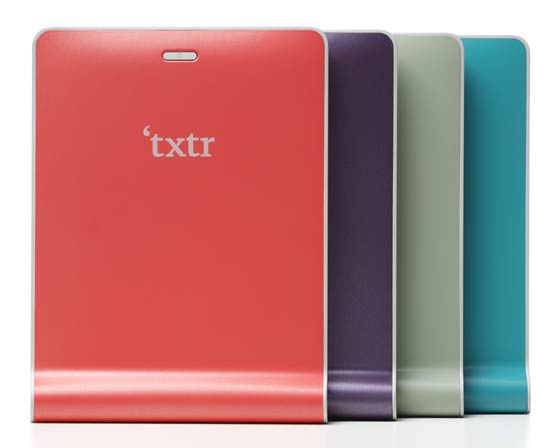 Let us cut through the marketing haze and look at some specs:
Display: Vizplex e-ink, 5-inch, 8 levels of grey, 800x600 pixels
Dimensions: 140mm tall x 105mm wide x 4.8(14)mm thick (sloping to house battery compartment)
Power: 2 x AAA batteries, lasts for 1 year (at a reading rate of 12-15 average books per year)
eBook formats: As supported by the smartphone host app (epub, PDF and more)
Memory: 4GB (said to be able to cache "up to 5 eBooks")
Colours: "fashionable" Jade Green, Grapefruit, Turquoise and Purple
Requirements: Bluetooth enabled smartphone with txtr eBooks app in order to manage your eBook library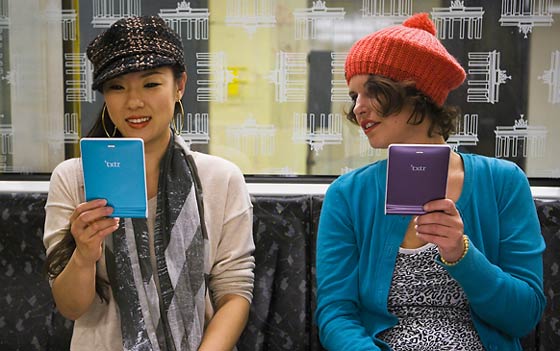 txtr Beagle possible drawbacks
The txtr Beagle may be missing some features that other eBook readers on the market currently enjoy. The Beagle lacks Wi-Fi or 3G connectivity so you have to have your Bluetooth enabled smartphone or PC with you to upload eBooks or change about the content. With 4GB of memory I am surprised that it can only store "Up to 5 books". (I've read in comments and forums that the high storage use is due to the txtr app converting compact eBooks into bitmap image files for the eReader.) The most basic Kindle can hold up to 1,400 books. Also the Beagle display is just a little smaller than the most basic Kindle. We don't really know about the usability of the txtr Beagle software; if it allows bookmarking etc, so basic software on the device could be an issue.
What do you think? Do Amazon, Kobo and Barnes & Noble have reasons to be fearful?
unmissable txtr Beagle advert