Amazon.co.uk has said that just two years after launch purchases of eBooks for its Kindle reader are already outstripping sales of printed books. These unaudited figures, which don't divulge much except for headline figures and ratios in the Amazon business, reveal that so far during 2012 Amazon.co.uk sold 114 eBooks for every 100 print books sold. "Customers in the UK are now choosing Kindle books more often than print books, even as our print business continues to grow" said Jorrit Van der Meulen, vice president, Kindle EU.
This sales ratio milestone was reached in the USA after four years of Kindle availability so Amazon is understandably happy about the relatively fast take-up by the British. The Amazon.co.uk press release also reveals some other interesting figures about the success of the Kindle platform;
Kindle readers buy four times the number of books as they did before acquiring a Kindle device
EL James is the Kindle Store number one author and sold 2 million eBooks in the last four months. "Her print and Kindle sales combined make her the #1 bestselling author of all time at Amazon.co.uk, eclipsing JK Rowling's total sales. She is a former KDP author." She is the author of recent bestseller Fifty Shades of Grey.
Kindle Direct Publishing (KDP) authors get up to 70 per cent royalties for their works
KDP makes it easier for writers to get published bringing a 400 per cent increase in independent UK authors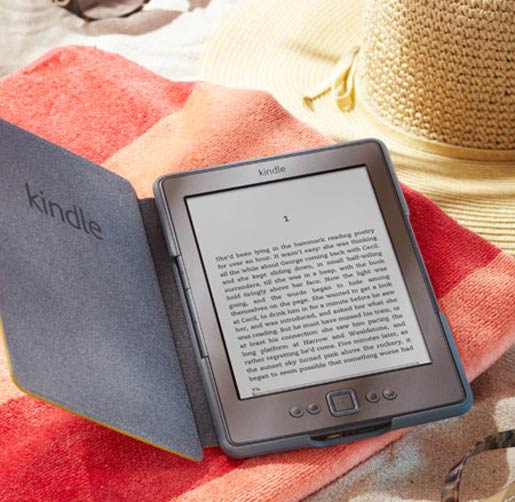 Amazon knows how to sell and the million plus commercial Kindle eBooks are regularly promoted with discounts and daily deals. Half of the Kindle library is available at £3.99 or less. The service also offers magazine and newspaper subscriptions. Additionally there is a library of over a million free classic books Kindle users can download. Free eBooks aren't included in the headline 114:100 figure above.
Kindle is available as software on nearly every smart connected device and PC/Mac so you so don't need the special Kindle reader to use Amazon's eBook store and delivery system. The Amazon hardware is very much tailored to the job with its special easy-on-the- retina E Ink display, very long battery life and portability.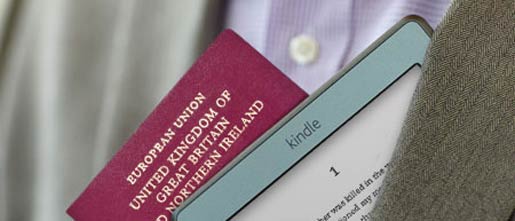 Kindle hardware refresher
An entry level Kindle reader costs £89 in the UK. It has a 6-inch E Ink display which "reads like paper", weighs only 170g and through built-in Wi-Fi can download books in under a minute. You can store up to 1,400 books on the reader; it turns on quickly and has a battery life of around one month. The software on the reader allows you to adjust text sizes and lookup words in the built-in dictionary.