A Nokia handset designed to run Android sounds quite fanciful but plans to make it reality appear to be going "full steam ahead," for a 2014 release according to "multiple sources familiar with the company's plans," reports The Verge.
The Nokia Android handset is codenamed 'Normandy'. In November it was pictured by serial smart-device leaker @evleaks but at that time it was apparently misdescribed, as the picture doesn't give a lot away about the software running on the device. You can see that the handset has no physical buttons on the front and no capacitive buttons lit to give any OS intentions away. So @evleaks posed the question; "A real Asha. Or Lumia? The Nokia Normandy".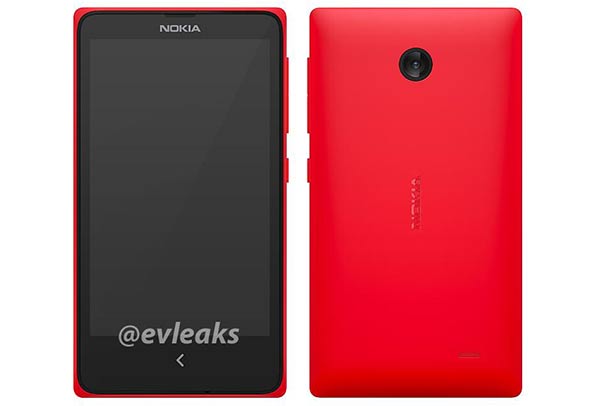 Today The Verge reports that the Nokia Normandy will run a 'forked' version of Android, like Amazon does with its Kindle Fire, and that major Android apps including Skype will run on the device. The sources said that the Normandy is designed as a low-cost Asha equivalent but with access to a much broader range of smartphone apps thanks to the Android OS.
With the Microsoft-Nokia deal about to be complete and finalised (estimated Q1 2014) it is quite unclear if this new budget 'droid' will make it to the market. However The Verge sources, again, say that the device is planned to be launched in 2014 and that work on the project is going "full steam ahead". Will Nokia/Microsoft go ahead and produce these smartphones at prices under its own entry level Windows Phones? Also would it be a good move for Redmond to complete this project and bring these Normandy devices to market?