The Samsung Galaxy S4 smartphone has only just been launched and there is still a full month until it will start to become available online and in stores. However we have already seen pictures and specifications for it's as-yet unannounced, yet somehow predictable, little brother this weekend. Neither the Samsung Galaxy S4 mini specs nor design evident in these photos offers up much cause for surprise or geeky excitement but that has always been the nature of these flagship mini models.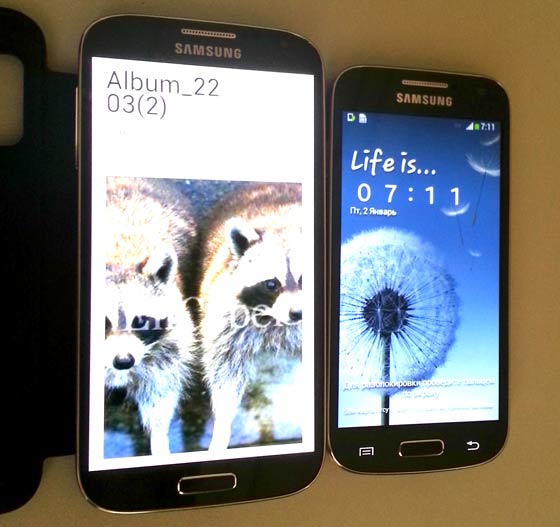 Samsung Galaxy S4 mini specs
1.6GHz Dual-Core CPU
4.3-inch Super AMOLED qHD (540 x 960 ) display with a pixel density of 256ppi
Android 4.2.2 Jelly Bean with TouchWiz Nature UX 2.0
Dual-SIM and LTE variants will be available
Availability expected June/July 2013
The above specs, distilled from SamMobile, are all that we have for now. Notably absent are the specs about the cameras that the S4 mini will be equipped with, the storage capacities and RAM the new smartphone will be available with, its dimensions and connectivity options and any pricing indications. However all of the specs for the S4 mini listed above, appear to be usefully improved from its predecessor, the Galaxy S3 mini.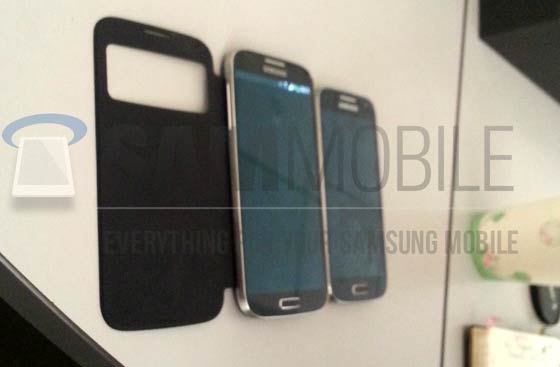 The Samsung Galaxy S4 mini has quite a narrow market position in which to perch; below the Galaxy S3 and Galaxy S4 but above the Galaxy S3 mini. That's where its specs, as far as we have seen, put it and that's where its pricing should place it. As such it's a useful tool for salesmen to provide you with the "latest Galaxy experience" for a lower budget and also for some people it will indeed be the right phone due to its size, price and performance.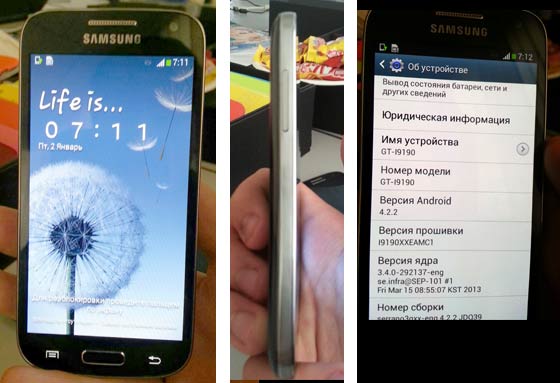 With the Galaxy S4 being the most pre-ordered handset ever perhaps this time the mini will also be the most successful little brother ever? What do you think?