EE started a campaign in which it gave away compact portable smartphone chargers earlier this year. All EE customers could get an EE Power Bar for free to use and enjoy the convenience of popping into the local EE store to swap it out for a fully charged one if/when they wished. EE PAYG customers had to have at least three months history with the firm to get the freebie but if you didn't qualify for this reason, or you were a user of a rival mobile network, EE offered the 2,600mAh Power Bar and the associated 'EE Power' scheme for a one-off £20 fee.
We don't know how successful the 'EE Power' service and free charger scheme has been but as a freebie it was probably very popular among EE customers. The last time we were updated on the number of EE customers in the UK the total was 10.9 million.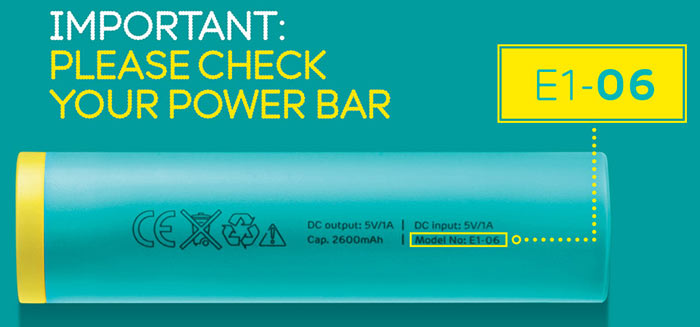 Fire safety risk
EE issued a recall yesterday afternoon in which it asked users of Power Bars to cease using them in any way and to return them to a local store. The firm says that it has identified a sub-set of chargers bearing the model number 'E1-06' which are the potentially dangerous devices. It is only these units that should be returned. Please follow the following procedure:
If you have a Power Bar from batch E1-06, please stop charging and using it.
For anyone with a Power Bar from batch E1-06, please return it to your nearest EE store.
For those who are unable to get to an EE store, please call our information line on 0800 079 0305.
According to a BBC report there are about half a million E1-06 type Power Bars in circulation.
What has happened to cause the recall?
EE says that the affected batch of Power Bars can overheat "and could pose a fire safety risk". A small number of incidents have been reported and one of them caused severe burns. The BBC reports that Medical student Katy Emslie, from Aberdeen, suffered severe burns when her phone charger exploded and set fire to her bedroom floor. She had to spend hours in hospital; Emslie's hand is pictured below.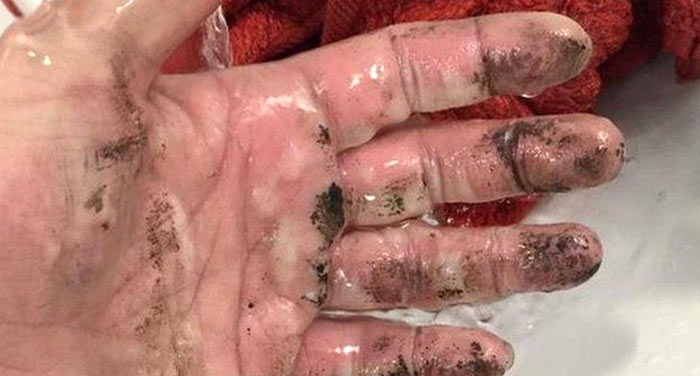 Other batches of the Power Bar have "not seen any issues of overheating," asserts EE. Those who take part in the recall will be issued a £20 accessories voucher. Meanwhile EE has temporarily suspended the 'EE Power' swap service.