Helping to make social networking a breeze
Though it's quite incredible that Facebook still hasn't released an official app for iPad, there are some very decent alternatives that can make the social networking experience a pleasurable one on Apple's tablet.

The Apple Store is awash with dozens of Facebook apps so it's hard to know where to begin, but having tested out a fair chunk of them, we've sorted out the wheat from the chaff to bring you our five favourites…

1) MyPad+
• £0.69
• Category: Social Networking
• Updated: Sep 13, 2011
• Current Version: 2.0.7
• 2.0.7
• Size: 8.6 MB
• Language: English
• Seller: Loytr Inc

Our top recommendation is MyPad+ (formerly called Facepad), which also integrates very nicely with your Twitter account. Silky smooth, swipe-based navigation, plus large, clear font sizes and fast response times ensure that you can whizz around the interface swiftly and intuitively.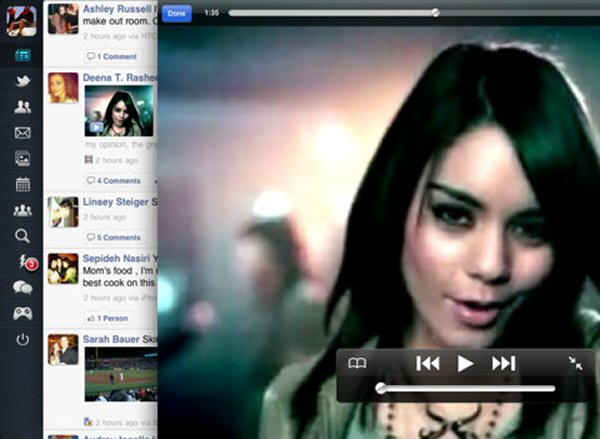 Full push notification support ensures that you never miss a post, while the ability to view photo galleries via a slide-show makes it stand out against many other apps. MyPad+ supports multiple users so you can transfer accounts quickly, and other user profiles can be viewed neatly as stackable, scrollable pages.

Running down the left-hand side of the screen are tabs allowing you to quickly access all the major features of Facebook, including an impressive chat function - that often seems to work more efficiently than the official site. The ability to upload photos that you've taken on your iPad and also download any photo you see onto your tablet is an added bonus, while a built-in browser gives you the freedom to click on embedded links and view material quickly.

It's a shame you can't edit your profile, or tweak any of your settings in MyPad+, but it's one of the best-performing Facebook apps available. Twitter functionality is basic, but you can post Tweets effortlessly and view the most recent messages of those you are following.