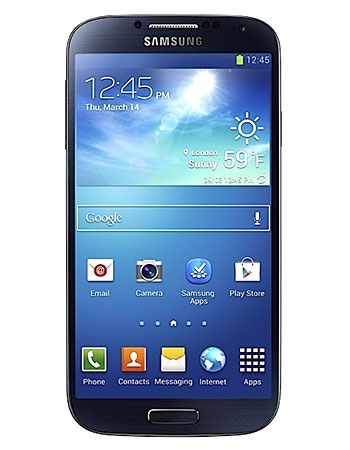 A full-HD display, octa-core processor, 2GB of RAM and up to 64GB of storage. This isn't a desktop PC we're talking about, it's Samsung's new flagship phone, the Galaxy S4.
The five-inch portable powerhouse is the eagerly-anticipated successor to the popular Galaxy S3, and in true Samsung fashion, it isn't lacking in the hardware department.
The 441 ppi display is one of many highlights on a spec sheet designed to out-muscle most competitors. With a 13-megapixel camera, NFC, 4G LTE, and a 2,600mAh battery that supports wireless charging, this clearly is an epic device, and yet it's only 7.9mm thick.
But as ludicrous as it sounds, is all that enough? Samsung's handset still looks awfully familiar - anyone who disliked the appearance of the S3 is hardly going to fall in love with the S4 - and if you do have your heart set on an Android device, there's now another One that demands serious consideration.
Pre-orders for Samsung's new flagship start later this month, prior to a UK release date of April 26, but in the meantime let the debate begin; will you be buying a Galaxy S4? Let us know using the comments facility below.