Raven Software back for mutant slaying fest
Singularity feels like a classic, retro inspired first person shooter, yet its appealing visual style and exciting gameplay holds up well against modern day shooters. There's something reassuringly familiar about the fast-paced - blow heads off zombies- gameplay, yet it still feels fresh and relevant, not just another generic shooter.

This is a game that fuses old ideas together so well that you'll have flashbacks to some of the classic games of yesterday, but you'll also visit places in your head from the recent past. You can see the influence of Wolfenstein and Half Life 2, but you can also see Metro 2033, Bioshock, F.E.A.R and half a dozen other sci-shooters. Despite its familiarity though, there's a lot to love about Raven Software's first original IP for ten years.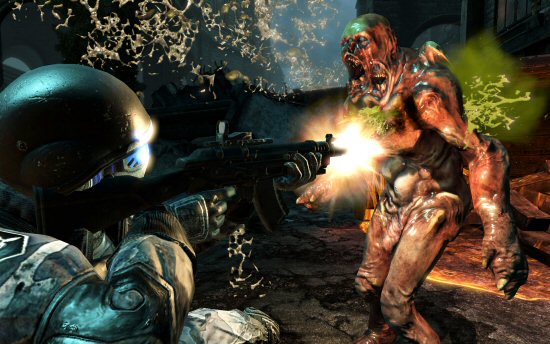 Continued overleaf...