Muscles like Fatima Whitbread
Thanks to the 2008 Beijing Olympics the track and field genre has hit overdrive this year with developers taking part in their own competition as to who can create this summer's most impressive sporting title.

Summer Athletics is one of the challengers hoping to make its mark and by using the motion-sensing capabilities of the controller it promises to add some extra oomph and realism to the 25 muscle-aching disciplines,

Indeed, Summer Athletics is billed as a realistic sport's simulation, there's no hedgehogs that run at 100mph and thank the Lord there's no button bashing, instead those aching fingers get some rest and your arms get a intense workout as you compete in a number of enjoyable, but painfully tiring Wii Remote-swinging events.

Disappointingly, the Wii version doesn't have an online mode, though it does boast an excellent 4-player multiplayer mode where you can take turns in events such as the Javelin, or race against each other split-screen in disciplines such as swimming or running.

Summer Athletics boasts two game types: Pure and arcade. Pure simply means simulation, the mode where your performance and skill is what will win the day, whereas arcade mode allows you to use five attribute boosts throughout the competition, allowing you to add points to your athlete's five skills.

Aside from jumping straight into an event or taking part in single or a multiplayer competition, such as the Decathlon, there's also a standard career mode where you begin by choosing from eight pre-set characters, or alternatively you can customise your own character with a fairly deep set of options, which includes changing the distance between eyes, and meddling with nose and chin proportions.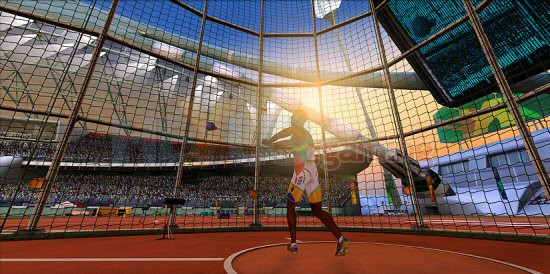 Continued Overleaf