Experience wireless freedom for the PlayStation 3
Released at the end of April 2011, Plantronics P90 Bluetooth headset is specifically marketed as a wireless audio solution for PlayStation 3 gamers, though it's also compatible with most Bluetooth enabled devices.

The P90 looks like most conventional Bluetooth headsets; it's lightweight (weighing 11.5 grams), shaped like a tiny coffin and predominantly black in colour. The silver panelling that runs around the square call button on the face of the headset, and the silver-coloured strip that runs horizontally across the centre, fits in nicely with the glossy black and silver styling of the PlayStation 3 console. An LED is embedded in the upper edge of the silver strip and flashes when you're pairing the device or if the battery is getting low, or stays a solid red colour when charging.

On the front of the headset is a fairly large call button that is easily accessible and big enough to be clicked on and off with your thumb with little effort. The button also provides a subtle clicking sound so you're well aware that you have answered a call or muted it. On the left side of the headset is a power on/off button, which requires you to use a small amount of force to push it up or down. On the right hand side of the unit sits the volume controls. You need to press two seperate buttons to lower and raise the volume and you hear a clicking sound each time you apply pressure. A tone also plays each time you turn the volume up or down indicating the level you've set it at, which is a nice little feature.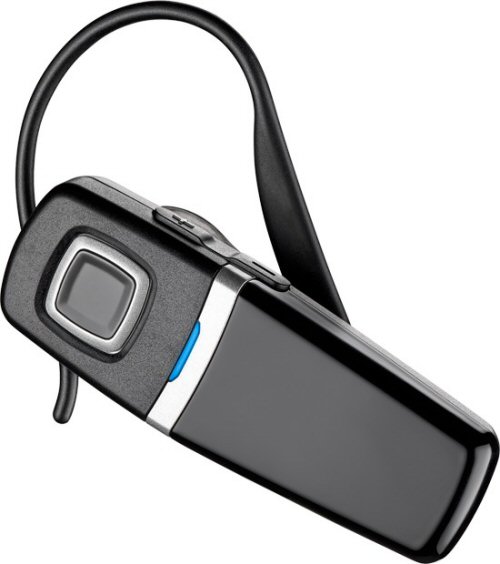 On the back of the controller, the rubberised, contoured earbud is designed in such a way that it fits snugly in your ear, while the slim earloop catches over your ear and holds it into place well. Having used the official Sony PlayStation Bluetooth headset extensively, the P90 does feel a lot more comfortable to wear for long periods of play, though the fragility of the earloop is a little concerning – it's so thin it looks like it could quite easily snap off.

Pairing the device with your mobile and the PlayStation 3 is quick and simple, requiring you to activate Bluetooth on your PlayStation 3 from the XMB by searching for a new Bluetooth device. You then press and hold the call button until the LED flashes and you're all set-up You do have to remember to change your audio device settings on the XMB so that the P90 is your default audio input and output device, but you have to do that anyway everytime you change your audio set-up on your console.

Continued overleaf...