Introduction
Bad breath, staring eyes, terrible dress sense.... that pretty much sums up Nick Haywood, which is why he's reviewing Resident Evil: Outbreak

If Capcom had to be the 'daddy' of a genre, it would surely be that of horror survival games. The immensely successful Resident Evil series has inspired all sorts of spin offs from arcade style shooters such as House of the Dead through to a movie of the games starring the lovely Milla Jovovich (a fact alone which made the film worth watching in my book).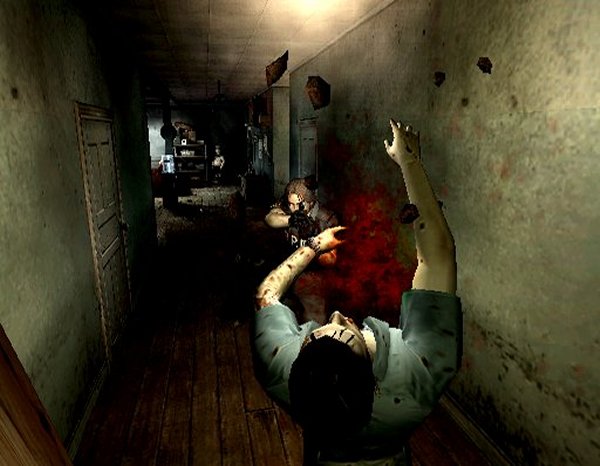 Now Capcom is back with the next instalment, Resident Evil:Outbreak. For those of you not familiar with the series, I'll quickly bring you up to speed. The series focuses on the escape of a virus which has caused most of the inhabitants of Racoon City to become mindless, flesh devouring zombies. The virus was created in a super-corporation's laboratory and escaped… along with a few other nasties that the Umbrella Corporation were working on too. Your role in all of the games so far has been to figure out what is going on and escape from various situations with your skin intact and your brain un-eaten.

The Resident Evil series has been so popular because of its action/puzzle style of gameplay. If you were looking for fast and frantic blasting, you'll have to go elsewhere. Sure, you do get to shoot and club undead into submission, but all the games are much slower paced with a firm emphasis on puzzle solving. In the tradition of the series, Outbreak throws you right back into Racoon City, so it's time to have a look and see what's new in this latest outing into the butcher's shop of zombie central.