I don't like cricket


The battle between International cricket's oldest and most celebrated rivalry, England vs. Australia comes to a conclusion tonight where England hope to retain the Ashes for only the second time in the last 18 years. We're ahead going into the final day and we're in with a decent chance of taking home that coveted terracotta urn.

Unfortunately, I don't have any interest in either the Ashes or cricket. I did play for my local town's cricket team when I was 16, but was always marked down as a substitute, which meant that I only ever took part in training and never played a full match. However, that was a long time ago and I no longer know the difference between off side and off drive, so when EA's Cricket '07 dropped through the letterbox I knew it was going to be a challenge to review because 1) I have no interest in cricket and 2) I don't understand cricket terminology; you could explain the difference between a 'yorker' and a 'googly' to me a dozen times and I'd still reply with an uninterested grunt.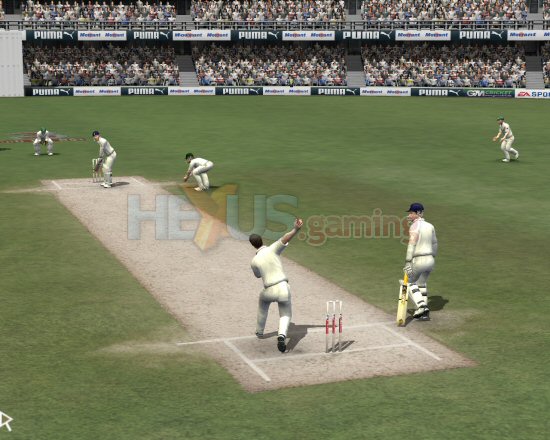 Click for larger image



Thankfully, in EA's Cricket 07 you don't need to have the knowledge of Richie Bernaud to get to grips with the terminology of the batting, bowling or fielding techniques to play a technical and skilful game of cricket. One thing I do remember about my short time playing cricket was that batting is far more exciting than standing around scratching your nose waiting an eternity in the hope that the ball might head your way while fielding, so I jumped straight into a quick match between England vs. Australia to check out EA's century stick control system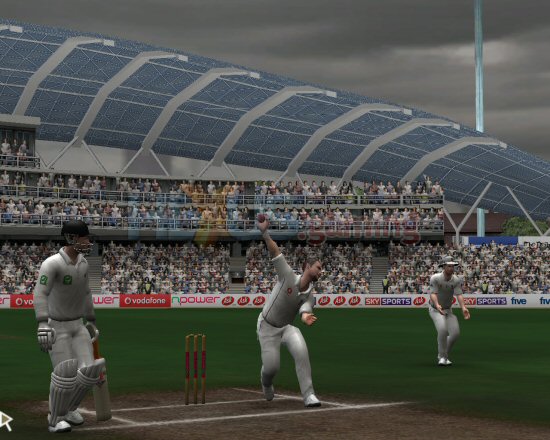 Click for larger image



The Century Stick control system is extremely accessible and allows you to use the right analogue stick as your bat. There are three power levels which are executed by pushing the stick in the chosen direction – the further you push it in that direction the harder you'll swing at the ball - and timing the exact impact of the ball on the wood is key to hitting a smooth shot. It took very little time to get used to the mechanics of the system and I was soon stroking the ball around the pitch into space and notching up those all important runs.