Tons of missions and addictive gameplay


Are you one those people who takes Mark Twain's view that golf is "a good walk spoiled." or are you one those golfing enthusiasts who rattles on about handicaps, backswings and birdies?

If you're accustomed to wearing those Rupert the Bear trousers and hitting those lush greens with your chums, then Eagle Eye Golf probably won't be technical enough for you. However, if you take the game less seriously and are more content in sitting with your feet up, watching it on TV, and are looking for a non-complicated golfing experience that you can enjoy with the family, you could do a lot worse than picking up 505 game's cartoon-styled simulation.

Eagle Eye Golf has a whole range of customisable options that begins by kitting out your chosen character from a choice of avatars and golfing outfits. You won't get the abundance of options seen in the likes of Tiger Wood's PGA Tour, in fact you'll only have a few customisable options for your character, but you'll also have access to a course creator meaning that Eagle Eye Golf has a great deal of replay value as you design your own, more challenging courses.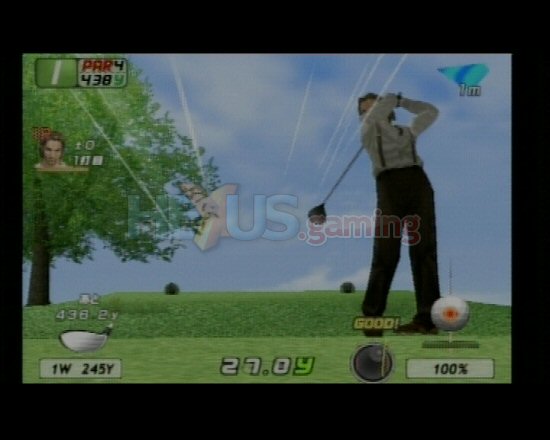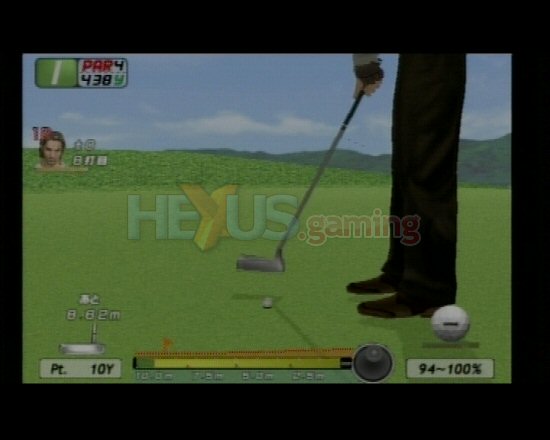 There are over 100 addictive challenge missions, full tournaments, stroke modes and a survival mode. By completing missions you'll earn new equipment,such as gloves and boots, that can improve your gameplay. The missions are varied and include simple tasks such as hitting the fairway a set amount of times, to reaching a set position on the green. Stroke play gives you the opportunity to choose any of the courses in the game and it's an ideal way to practice your technique if you're new to golfing games. Seasoned golf gamers will find more of a challenge playing the tournaments where you'll have the chance to win trophies and unlock more golfing goodies. While Eagle Eye Golf focuses heavily on providing us with plenty of depth in terms of game modes, it's somewhat lacking in the golfing technique department.