Yakuza


Yakuza, or 'Japanese mafia' as they're known in the western world, are ruthless gangs that fight for territory, money and influence, disregarding any civilians caught in the crossfire. They're an intriguing group of people that have been the subject of many books, films and documentaries. Not content with the Yakuza's outing back in 2002 with the driving game, Wreckless: The Yakuza missions, Sega have brought this unique part of Japanese society back to the forefront in their latest videogame, Yakuza.

Yakuza members are known not only for their violence (losing a finger or two is common place), but also for their style and fierce loyalty. Sega's Yakuza blends the violent nature of these feudal gangs with a great deal of style and throws in a deep storyline of love, honour and betrayal in this cinematic style free-roaming adventure.

Yakuza focuses on the life of Kiryu Kazuma, from the Dojima Family, who after serving a 10 year prison sentence for murder is released back into the Japanese underworld where he finds himself under threat from the same people he used to call friends. 100 billion yen has mysteriously disappeared and Kazuma is the number one suspect.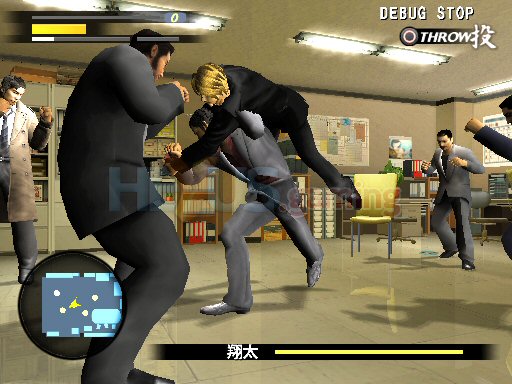 The twisting and often emotional story-line is set around the district of Tokyo, and although the graphics aren't stunning, the bustling neon-lit streets, shops and nightlife create a superb atmosphere that totally submerges you in both the storyline and the enchantment of this alluring metropolis.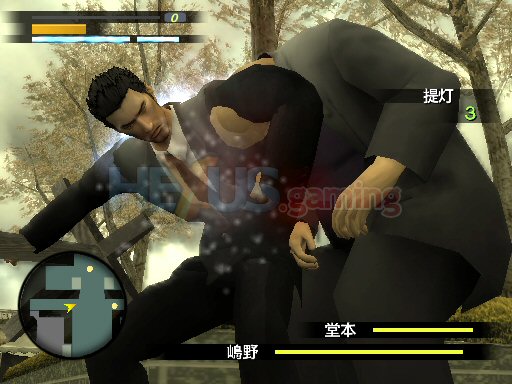 As Kazuma you're back under the control of the Yakusa where you'll take part in various missions and objectives in order to discover the truth behind the missing money. It follows a ruthless storyline that sees you dashing across the district in order to take on rival gangs, bribe informants, gamble and take part in plenty of interesting missions that mainly revolve around the street brawling that you'll find around every corner.