Introduction


CARS is the seventh animated feature film to be created by the Pixar animated studios team. Although the movie doesn't live up to high accolades received by the likes of Toy Story, it still boasts a high degree of design, tongue in cheek humour - a trademark of all Pixar films - and a decent storyline that has the ability to bring a tear to even the most manly of men. Okay maybe I'm over-doing it a bit, but the PS2 spin-off does contain a sprinkling of these qualities, even if it does only pass its M.O.T by the narrowest of margins.

In CARS, drivers don't only compete in numerous races against their animated foes, but they also have the freedom to explore the surroundings of the infertile land of Radiator Springs . Players begin behind the wheel of the cocky hero of the movie,Lightning McQueen. The game doesn't stick to the film's storyline but instead begins at the start of a new racing season with Lightning's primary objective being to win the Piston cup. Originally a rookie, Lightning McQueen is now feared amongst other racers who are eager to take away his crown and beat him to the coveted trophy.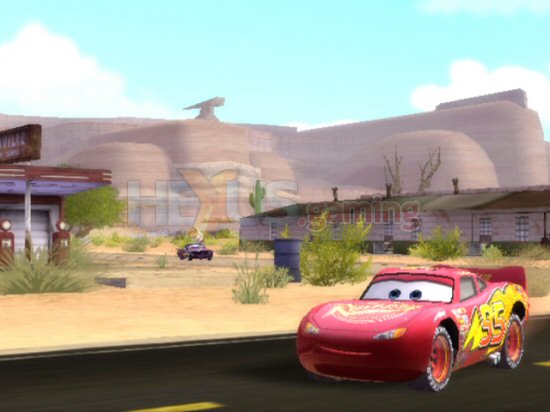 Click for larger image



CARS is aimed at youngsters and any adults hoping that they'll be hurtling around corners at breakneck speeds and pulling off spectacular 360 degree spins will be sorely disappointed. Kids however will love jumping into the driving seats of one of the dozen or so characters from the film, exploring the environments, and taking part in some of the entertaining missions.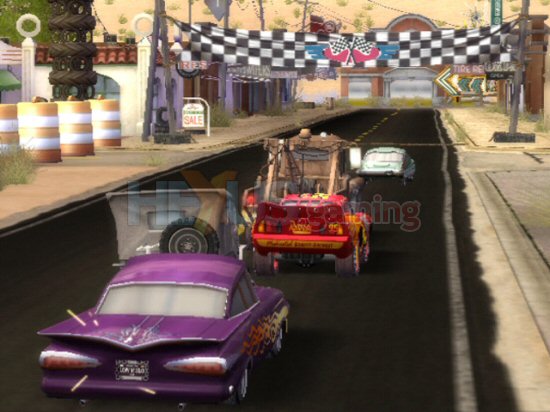 Click for larger image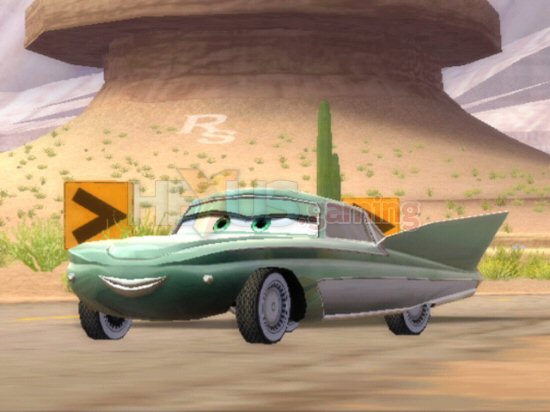 Click for larger image



CARS has an arcade mode, a versus mode and a story mode, which consists of two difficulty settings, a 'full size' adventure or a 'compact' version, both aimed at a different age group or ability.