So what's new?
The following review was submitted by SnootyJim, one of our regular contributors at HEXUS.gaming. The opinions expressed in this review are his own and not necessarily the views of the HEXUS team. You can read the HEXUS.gaming official review of Napoleon Total War here.

It was inevitable that Napoleon would one day become the focus of the Total War series with his military prowess and political domination. Starting off in command of small groups fighting in localised battles, you'll soon graduate to heading up the Italian Campaign, then the conquest of Egypt, before achieving absolute rule over all France. At this point the biggest challenge of the game begins, as you're tasked with wresting Europe from the combined forces of Britain, Austria, Prussia and Russia.

Napoleon marks a bit of a change from the normal release cycle for The Creative Assembly; it typically takes 2 years to develop each game, but only 11 months passed between the release dates of Empire and Napoleon. Unsurprisingly then, Napoleon has been labelled by many as an expansion pack – and they aren't far wrong. I could explain everything in great detail, but I'll save myself the bother and direct you to a review of Empire. The burning question then: what's actually different?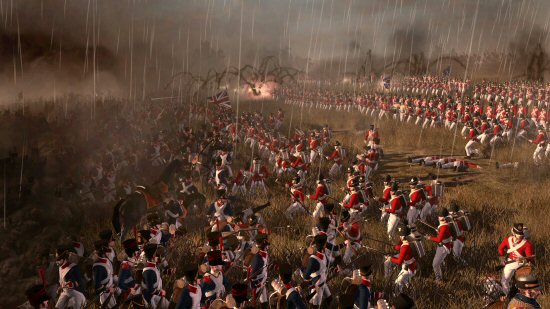 Continued overleaf...