Do the mash, do the monster mash
"Pokemon meets Tim Burton" was the phrase used to describe Backbone Entertainment's turn-based combat game, Monster Lab, when it was first revealed at the Games Convention in Leipzig in 2007.

That's actually a pretty good description because despite Monster Lab being geared toward an adult audience there are a number of similarities to Pokemon, not least the addictive turn-based action. Furthermore, the Tim Burton-esque grim, yet charming visuals and offbeat humour complement the action perfectly and are just two more reasons why Monster Lab should be considered as a must-purchase for fans of the genre.

From the in-depth monster creation process to the fast-paced, visually impressive and strategy-crammed combat, the story-driven action RPG has plenty of plus points, more than enough to overshadow just a few negatives.

As the intro kicks in, you're invited to join the Mad Science Alliance, a group of professors intent on creating monsters from a variety of spare parts in order to help them overthrow the ruler of the amusingly-named Uncanny Valley, the evil Baron Mharti.

Travelling across six regions, including the likes of Tombstone Rise and Wild Woods, you're tasked with carrying out experiments to build the ultimate monster to do battle with other creatures that lurk in the undergrowth. Along the way, you're tasked with searching for ingredients, which make up recipes for the body part creation process, but there's also plenty of side quests and mini-games to get stuck into. Ultimately though, it's the monster bashing that dominates the gameplay.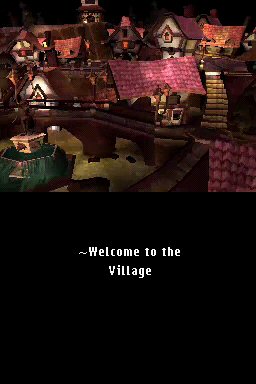 Continued overleaf...