The annual outing of man on man action
Since its first outing on next-gen consoles and despite its in-depth fighting system, comprehensive list of game modes, extensive customisation options and silky smooth animation, the WWE SmackDown vs. RAW franchise has been criticised in some circles for its style-over-substance approach to wrestling, whilst others, more notably hardened fans of WWE, believe that it's grown from strength to strength and has ultimately delivered a deep and entertaining over-the-top fighting experience that has improved in more recent years.

This year sees the 10th iteration of the multi-platform fighting game and it's hoping to appease fight fans from both side of the fence with key improvements, enhancements, as well as significant omissions. Ultimately though, WWE SmackDown vs. RAW is set to offer an even deeper simulation of the hard-hitting sport and of course, in true WWE style, the kind of high production values and spectacle that we've come to expect from the heady world of wrestling.

Anyone coming to the series fresh in 2008 was probably daunted by the wealth of options and substantial character creation system in 2008; and in 2009 things haven't changed.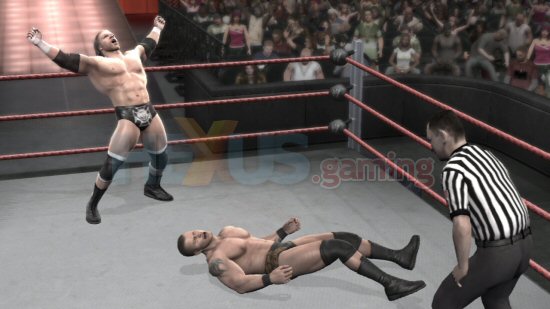 Click for larger image



We can expect a creation system so deep that we'll be able to use a comprehensive system to conjure up our own move sets, which include finishing maneuvers and we'll be able to design our own fighters from the tattoos they wear right down to the sculpting of their faces and the chiseling of their jaws.

Aside from being able to customise the WWE experience, the developer has made a few interesting decisions this year, removing some features from last year's effort and even bringing back old ones.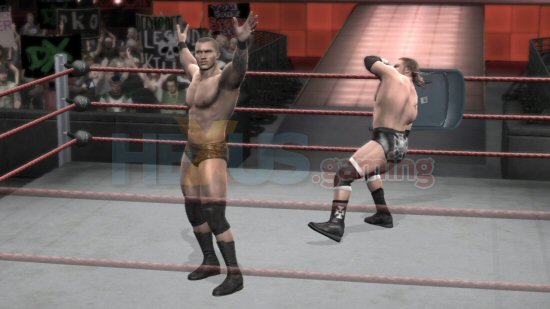 Click for larger image
Continued overleaf...